Cal. Fire Department Joins Net Neutrality Fight After Verizon Throttled Data During Wildfires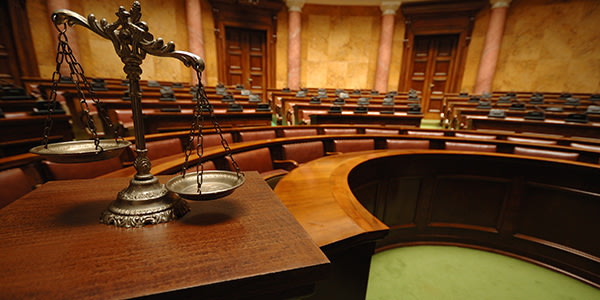 If the whole net neutrality battle seemed a bit esoteric for you, here's a real-world example of how the Federal Communications Commission's repeal of net neutrality rules could impact everyone. Verizon admitted to dramatically slowed down data speeds for Santa Clara County firefighters during recent Mendocino Complex wildfires, telling the department it should pay more for a better data plan. The practice, known as "throttling," happened even though the department already had an unlimited data plan, and Verizon allegedly had a policy in place to remove data speed restrictions when contacted in emergency situations.
But while Verizon called it a "customer support mistake," Santa Clara County Counsel James Williams said it "has everything to do with net neutrality." and the Santa Clara County Fire Department has joined a lawsuit against the FCC seeking to overturn the recent repeal of net neutrality rules. You can see their declaration below:
Data Emergency
"County Fire has experienced throttling by its ISP, Verizon," Santa Clara County Fire Chief Anthony Bowden wrote in a declaration filed as part of the lawsuit with 22 state attorneys general against the FCC. "This throttling has had a significant impact on our ability to provide emergency services. Verizon imposed these limitations despite being informed that throttling was actively impeding County Fire's ability to provide crisis-response and essential emergency services."
Santa Clara Fire deployed a "command and control" vehicle referred to as "OES 5262" equipped with a Verizon SIM card for internet access. The OES 5262 is used to "track, organize, and prioritize routing of resources from around the state and country to the sites where they are most needed," according to the court filing:
In the midst of our response to the Mendocino Complex Fire, County Fire discovered the data connection for OES 5262 was being throttled by Verizon, and data rates had been reduced to 1/200, or less, than the previous speeds. These reduced speeds severely interfered with the OES 5262's ability to function effectively. My Information Technology staff communicated directly with Verizon via email about the throttling, requesting it be immediately lifted for public safety purposes.
Instead of restoring data transfer speeds, however, Verizon representatives "indicated that
County Fire would have to switch to a new data plan at more than twice the cost, and they would only remove throttling after we contacted the Department that handles billing and switched to the new data plan."
Not-So-Neutral Net
In a press release, Williams asserted Verizon's behavior "shows that the ISPs will act in their economic interests, even at the expense of public safety." "In repealing net neutrality rules, the Trump Administration failed to consider public safety threats as required by law," Williams said. "For this reason alone, the repeal of net neutrality is illegal and must be overturned."
Here is the fire department's brief in support of the efforts to reinstate net neutrality:
SC Fire v FCC by FindLaw on Scribd
You Don't Have To Solve This on Your Own – Get a Lawyer's Help
Meeting with a lawyer can help you understand your options and how to best protect your rights. Visit our attorney directory to find a lawyer near you who can help.
Or contact an attorney near you: