Chevron Spends $163M to Settle EPA Violations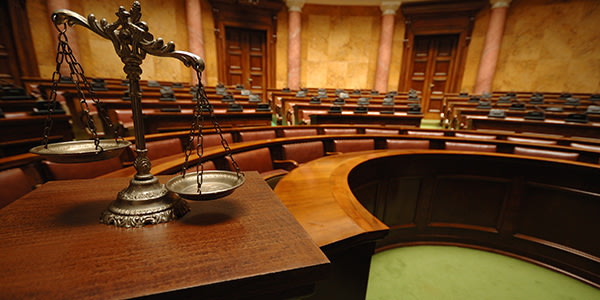 Under the Clean Air Act, facilities that use extremely hazardous substances are required to develop a Risk Management Plan which identifies the potential effects of a chemical accident, the steps the facility is taking to prevent an accident, and the emergency response procedures should an accident occur. But after a fatal 2013 explosion and fire in Pascagoula, Mississippi and a 2012 fire at a Richmond, California facility that prompted 14,000 residents to be evacuated, Chevron was accused of violating those provisions.
The company settled those claims with the U.S. Department of Justice, and Environmental Protection Agency last week, for a grand total of $163 million and promises to upgrade its facilities and emergency response programs.
Settling With the Feds
Chevron agreed to pay a $2.95 million civil penalty associated with regulatory investigations into those incidents. The company will also spend at least $10 million to implement supplemental environmental projects in the communities surrounding its refineries in California, Mississippi, Utah, and Hawaii. But by far the largest outlay will be $150 million to upgrade its facilities nationwide, including:
Replacing vulnerable pipes
Instituting operating parameters and alarms for safer operation
Improve corrosion inspections and training
Centralize safety authority within the corporation
Conduct a pilot study of safety controls for fired heaters
Make other safety improvements at all its domestic refineries
"The Clean Air Act's hazardous chemical risk management program is intended to protect local communities and American workers," Acting Assistant Attorney General Jeffrey H. Wood for the Justice Department's Environment and Natural Resources Division said last week. "Today's action, taken jointly with our enforcement partners at EPA and the State of Mississippi, strengthens emergency prevention and response systems at Chevron's U.S. refineries, which will help to protect their workers and the communities in which they live from dangerous chemical accidents."
Settling State Claims
Chevron already paid $2 million in fines and restitution in 2013 and pleaded no contest to six charges related to the Richmond fire, admitting it failed to correct deficiencies in equipment and failed to require the use of certain equipment to protect employees from potential harm. The company also agreed to allocate $20 million to improving the Richmond facility as part of a settlement with the California Attorney General's Office and the Contra Costa District Attorney's Office.
"As part of this settlement, Chevron U.S.A. Inc. has agreed to significant investments at its refineries to enhance the safety and reliability of operations," company spokesman Braden Reddall said. "We believe these measures build on existing efforts to enhance safe practices at Chevron refineries."
Related Resources:
You Don't Have To Solve This on Your Own – Get a Lawyer's Help
Meeting with a lawyer can help you understand your options and how to best protect your rights. Visit our attorney directory to find a lawyer near you who can help.
Or contact an attorney near you: