Chicago's 'Bubble Zone' for Abortion Clinics Upheld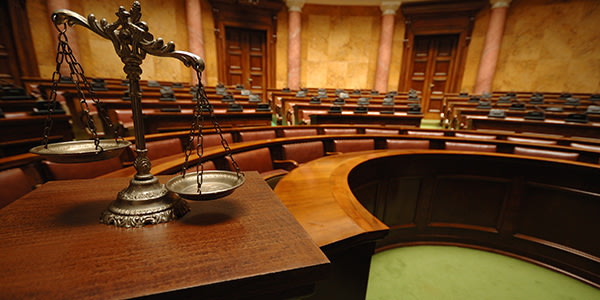 Abortion has always been a controversial topic, and much of the pro-life/pro-choice debate has taken place in public forums like marches, demonstrations, and other protests. And some pro-life advocates have taken their message straight to medical clinics and facilities, much to the chagrin of women's health care providers.
In response, some states, counties, and municipalities have passed "buffer zone" or "bubble zone" ordinances, prohibiting protests and leafletting near clinics that provide abortion services. One such law in Chicago survived a legal challenge this week, but it is unclear how long the law will stand.
Disorderly Conduct
Chicago's disorderly conduct ordinance creates a bubble zone around any health care facility. Specifically:
A person commits disorderly conduct when he knowingly ... approaches another person within eight feet of such person, unless such other person consents, for the purpose of passing a leaflet or handbill to, displaying a sign to, or engaging in oral protest, education, or counseling with such other person in the public way within a radius of 50 feet from any entrance door to a hospital, medical clinic or healthcare facility.
Four pro-life sidewalk counselors and two advocacy groups sued the city in 2016, claiming the law infringed on their First Amendment rights. A district judge dismissed those claims, citing Hill v. Colorado, a 2000 Supreme Court decision upholding a nearly identical law in Colorado. "Chicago's bubble-zone ordinance," the Seventh Circuit reasoned, "is materially identical to -- indeed, is narrower than -- the law upheld in Hill." Therefore, the appeals court affirmed the district judge's dismissal of the case.
Courts and Appeals
But it wasn't too happy about it. The Seventh Circuit pointed out two more recent Supreme Court rulings seemingly in conflict with the Hill decision. One was McCullen v. Coakley, in which the Court overturned a Massachusetts state law creating a 35-foot buffer zone around any "reproductive health care facility." Still, that wasn't enough for the pro-life advocates to win in a circuit court of appeals.
"The Court's intervening decisions have eroded Hill's foundation, but the case still binds us," Judge Diane Sykes wrote, "only the Supreme Court can say otherwise." Perhaps pointing the plaintiffs to a path forward, she added:
The road the plaintiffs urge is not open to us in our hierarchical system ... While the Supreme Court has deeply unsettled Hill, it has not overruled the decision. So it remains binding on us. The plaintiffs must seek relief in the High Court.
With that encouragement, expect an appeal to the Supreme Court.
Related Resources:
You Don't Have To Solve This on Your Own – Get a Lawyer's Help
Meeting with a lawyer can help you understand your options and how to best protect your rights. Visit our attorney directory to find a lawyer near you who can help.
Or contact an attorney near you: