Chicago's Red-Light Camera Bribery Case Ends in $20M Settlement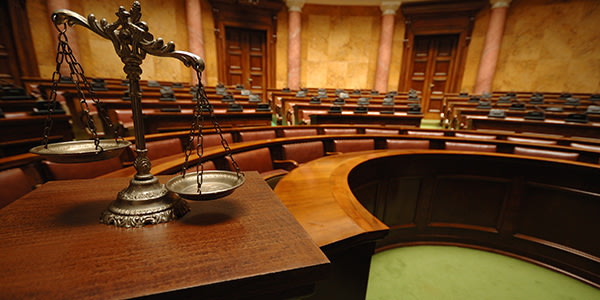 The controversy over red-light cameras usually revolves around public safety and the rights of drivers. However, the City of Chicago's camera vendor stirred up an unexpected scandal involving bribery and corruption. After a few years of investigating and prosecuting, that vendor, Redflex, has agreed to a $20 million settlement with the Windy City. Until the corruption was discovered, Redflex was the city's exclusive red-light camera provider, and made hundreds of millions of dollars from Chicago alone.
The settlement will be paid out over several years, but $10 million is expected to be paid this fiscal year. Additionally, the city manager, John Bills, was convicted last year for his role in receiving cash kickbacks for each camera installed as well as other costly, luxury benefits. Also, the CEO of Redflex, Karen Finley, and a company consultant, Martin O'Malley, have been convicted for their involvement in the bribery scandal. All three are serving federal prison terms.
Corruption Runs Red Lights
Redflex's bribery case in Chicago, surprisingly, was not unique. The company also faced similar allegations in Ohio stemming from another bribery scandal there. CEO Karen Finley admitted to funneling campaign contributions to elected officials in Columbus and Cincinnati to secure red-light camera contracts. Along with her, a lobbyist, John Raphael, was also convicted and sentenced for extortion related to the bribery. Additionally, Redflex, which is an Australian company, is currently under investigation in Australia.
To make matters worse, Redflex's cameras in Chicago did not even function properly all the time. During unexplained times, the cameras would malfunction, which caused numerous drivers to be incorrectly ticketed. Of the incorrectly ticketed drivers, less than 200 had their tickets refunded and dismissed after review.
Additionally, experts reviewed the camera placements in Chicago only to discover that many were placed in areas that did not present a need due to low crash incidences. Shockingly, at many of these intersections, accidents actually went up after installing the cameras.
Related Resources:
You Don't Have To Solve This on Your Own – Get a Lawyer's Help
Meeting with a lawyer can help you understand your options and how to best protect your rights. Visit our attorney directory to find a lawyer near you who can help.
Or contact an attorney near you: