Coffee in California Must Include Cancer Warning, Court Rules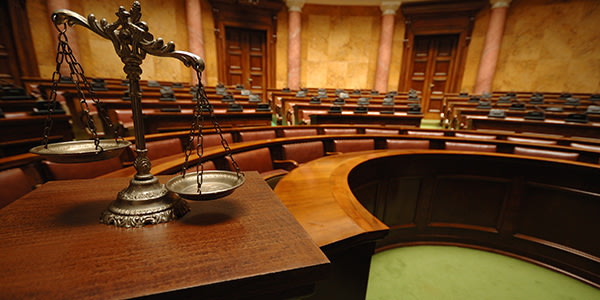 There are a variety of laws that protect people from various types of harm. For example, California's Proposition 65 -- the Safe Drinking Water and Toxic Enforcement Act -- requires businesses to inform Californians about exposure to chemicals that are known to cause cancer. And, now coffee companies and retailers have been added to the list of businesses.
A Los Angeles Superior Court judge released a decision that says coffee retailers and companies need to post cancer warnings for coffee that's sold in California. Judge Elihu Berle found that the coffee companies involved in the lawsuit didn't "sufficiently argue that their products had insignificant levels of a carcinogen found in coffee."
The Reason Cancer Warnings Should Be Added to Coffee
In 2010, the Council for Education and Research on Toxics (CERT), a nonprofit organization, filed the lawsuit against several coffee retailers and companies. CERT claimed that the defendants' failure to warn consumers that their coffee contained high levels of acrylamide violated state law. Acrylamide is a byproduct that's released during the coffee bean roasting process, and California has recognized acrylamide as a carcinogen since 1990. According to court documents, the defendants claimed that the amount found in ready-to-serve coffee didn't pose a "significant risk." The judge disagreed, however, ruling:
"Defendants did not offer substantial evidence to quantify any minimum amount of acrylamide in coffee that might be necessary to reduce microbiological contamination or render coffee palatable. Rather, Defendants argued that acrylamide levels in coffee cannot be reduced at all without negatively affecting safety and palatability."
While Proposition 65 permits exemption from liability for chemicals that naturally occur in food, the exemption doesn't apply to carcinogens that occur during the cooking process. According to the court, "[t]he fact that defendants did not add the carcinogen was not enough of a defense." According to a statement released by the National Coffee Association, the World Health Organization hasn't recognized that coffee causes cancer and says that cancer warnings would be misleading for consumers.
Related Resources:
You Don't Have To Solve This on Your Own – Get a Lawyer's Help
Meeting with a lawyer can help you understand your options and how to best protect your rights. Visit our attorney directory to find a lawyer near you who can help.
Or contact an attorney near you: