Colleges May Have a Duty to Prevent Suicides in Some Cases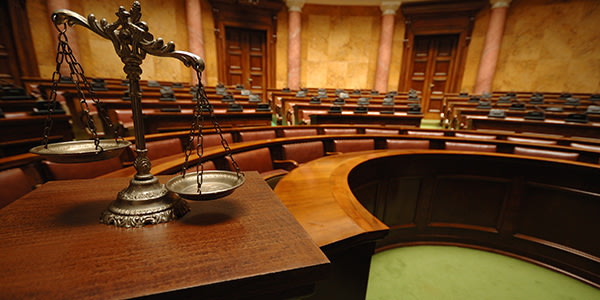 There's no denying college and graduate school can be an intensely stressful experience at times. Between exams, papers, projects, and just fitting in, it's a lot for students to handle, especially if mixed with other mental health issues. And in tragic cases, these can be so great the individual turns to suicide.
Of course, after such a devastating event, many wonder why it happened or how it could have been prevented. In a case out of Massachusetts, the Supreme Judicial Court of Massachusetts has ruled that although a college and its professors were not responsible for a student's suicide, colleges and professors may have a duty to prevent suicide in some cases.
Student Commits Suicide Minutes After Meeting with Professor
Han Nguyen was a 25-year-old Ph. D candidate at M.I.T.'s Sloan School of Management when he committed suicide by jumping off a building. Moments before that, he was meeting with a professor who told Nguyen an email that he sent was rude and unprofessional.
The graduate student's family sued the school, alleging the professor and M.I.T. had a duty to care for Nguyen and prevent his suicide. The family argued both were well aware of the student's struggles with mental health. They also said M.I.T.'s support services were inadequate compared to other schools.
Student Refused Campus Services, Sought Help Elsewhere
M.I.T. argued that Nguyen's mental health issues long predated his time there, with two previous suicide attempts. They also said that he refused the school's "robust network" of support services and was being treated by professionals unaffiliated with the campus.
The court dismissed the case, stating that in these circumstances, "a twenty-five-year-old graduate student's rights to privacy, autonomy, and self-determination were properly respected." They explained that in general, there is no duty to prevent someone from committing suicide, and that colleges are not expected to monitor and control "all aspects of their students' lives."
Case Dismissed but Duty to Prevent Suicide Remains
However, the court maintained that there could be limited circumstances where a college has a duty to protect its students. This could include situations where they know of a previous suicide attempt while the student was enrolled or shortly beforehand, or when he or she communicates an intention to commit suicide.
In situations like these, "failing to act to intervene to save a young person's life, when it was within the university's knowledge and power to do so" carries "moral blameworthiness." Surprisingly, the court extended this duty to professors and the like who are not medical professionals and do not have training in caring for people with mental health issues. These types of individuals could be expected to at least initiate the university's suicide prevention protocols in these limited situations.
Related Resources:
You Don't Have To Solve This on Your Own – Get a Lawyer's Help
Meeting with a lawyer can help you understand your options and how to best protect your rights. Visit our attorney directory to find a lawyer near you who can help.
Or contact an attorney near you:
Content For You