Court Rules A 'Fixie' Bike With a Single Hand-Brake Is Legal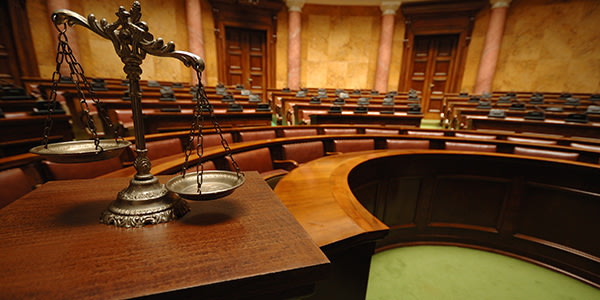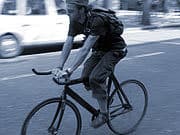 A German court ruled that a fixed gear bike with a single hand-brake is not illegal, and should be considered the same as a bike with two regular hand brakes, or a brake sytem that works by pedaling backwards.
You're probably asking wondering what the heck is a 'fixie' bike, and why is this such a big deal?
Can't bicyclists opt to do foolish things, and bring a world of hurt and pain upon themselves if they're so inclined?
Back in the day, only track cyclists in velodromes and bike messengers rode fixies. The bikes were born of a need for speed. They had virtually no brakes at all.
Riders vied to win the race around the short track, or deliver blueprints as fast as their legs could carry them through Midtown Manhattan traffic.
But riding a fixie can be problematic in the U.S., not just in Germany.
The Consumer Product Safety Commission, a federal retail safety agency, requires that every bike "be equipped with front- and rear-wheel brakes or rear-wheel brakes only."
Section 21201 of the California Vehicle Code says that it's against the law to ride a bike "unless it is equipped with a brake which will enable the operator to make one braked wheel skid on dry, level, clean pavement." Without a brake, you can't bike in the Golden State.
So why did police in Berlin decided to target fixie cyclists this spring?
"Fixies have become a real problem," one Berlin police official who works on traffic issues told a newspaper. "For all I care they can ride them in their backyards..."We just want people to realise it's too risky to ride them around the city."
The German cyclist decided to challenge that notion, and hired a lawyer to appeal his €55 fine. He had a single hand brake for his bike's front wheel, but not another one for the rear wheel. His lawyer successfully convinced the appeals court that "the law defined a brake as part of a vehicle that serves to reduce that vehicle's speed, [so] by that definition, a fixed-gear should be considered equivalent to brakes."
Riders beware -- if you assume the risk of riding a fixie, you might be out-of-luck filing a personal injury suit or challenging a traffic ticket based on your fixed-gear riding.
Related Resources:
Photo credit: ProfDEH, republished under Creative Commons Attribution-Share Alike 3.0 License
You Don't Have To Solve This on Your Own – Get a Lawyer's Help
Meeting with a lawyer can help you understand your options and how to best protect your rights. Visit our attorney directory to find a lawyer near you who can help.
Or contact an attorney near you:
Content For You