Court Rules ICE Lied About Dreamer's Gang Affiliation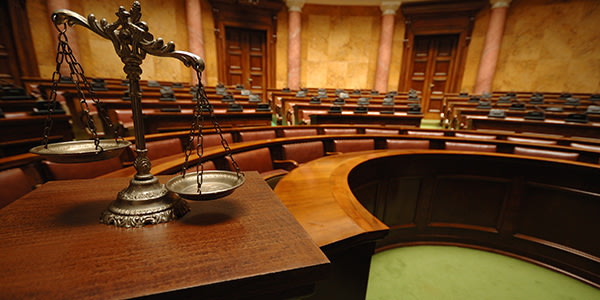 These days, there is never a dull moment when it comes to the great immigration debate. Between talks of amnesty, the wall, DACA, and deportation, there are plenty of issues to wrangle over. But there are also stories of real people and how this debate is playing out in their lives. After being detained and threatened with removal, one dreamer narrowly avoided deportation as a court ruled that ICE lied about his gang affiliation
They Came for His Dad but Took Them Both
In February of 2017, after President Trump directed agencies like Immigration and Customs Enforcement (ICE) to "employ all lawful means to enforce the immigration laws of the United States," ICE agents showed up at the house of Daniel Ramirez Medina's undocumented father in Seattle. Ramirez's father brought him into the country illegally when he was a child. When agents asked about Ramirez's own status, he explained that he was authorized to be in the U.S. per his DACA status.
However, ICE agents detained Ramirez anyway. He was interrogated, fingerprinted, and booked. Agents even confiscated his work permit, began removal proceedings, & allegedly revoked his DACA status. DACA revocation usually requires giving the individual a chance to contest the action in court, but authorities claimed Ramirez was an "egregious safety concern" because of his supposed gang affiliation.
The Gang Tattoo
When asked, Ramirez repeatedly denied any gang affiliation, and the multiple background checks he underwent for his DACA renewals didn't reveal any gang history. However, ICE officials based their gang claim on one of the man's tattoos which they said looked like the tattoo of the "bulldogs" gang. It's a nautical star and words, "La Paz--BCS." Ramirez is from La Paz in Baja California Sur. Multiple gang experts testified in court that neither Ramirez nor his tattoo appeared to be gang-related.
Judge Finds ICE Actions "Arbitrary and Capricious"
Judge Ricardo Martinez, a George W. Bush appointee, gave ICE a verbal lashing, saying the agency provided no evidence of gang-affiliation specific to Ramirez. He described the agency's revocation of Ramirez's DACA status as "arbitrary and capricious," lacking any "rational explanation for its decision." He also prohibited the government from continuing to assert that Ramirez is a gang member.
Immigration law can seem like a tangled web. But regardless of your status, you do have certain rights. If you've been detained, threatened with deportation, or are concerned about your status, speak with an experienced immigration attorney to better understand your rights and risks.
Related Resources:
You Don't Have To Solve This on Your Own – Get a Lawyer's Help
Meeting with a lawyer can help you understand your options and how to best protect your rights. Visit our attorney directory to find a lawyer near you who can help.
Or contact an attorney near you: