Court Shoots Down Illinois' Ban on Carrying Guns in Public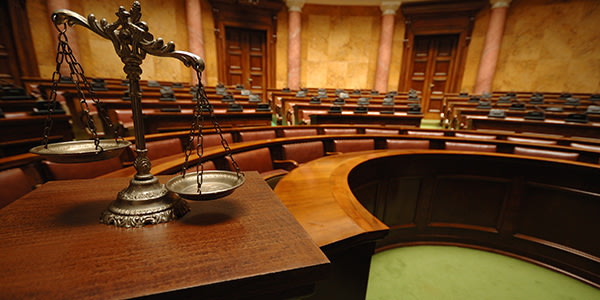 A controversial Illinois gun law has been struck down. A federal appeals court ruled that the Illinois law that sought to prohibit people from carrying guns in public violated the Second Amendment.
The 7th U.S. Circuit Court of Appeals called the Illinois state law "arbitrary" and "unconstitutional." In a 2-1 decision, the court reasoned that the Second Amendment's right to bear arms could not rationally have meant that people could only have the right to bear arms in their own home, reports Reuters.
But the appeals court put its ruling on hold, giving state lawmakers 180 days to amend the gun control measure.
Writing for the majority, Judge Richard Posner explained that "the interest in self defense extends outside the home."
For example, a woman being stalked "is more vulnerable to be attacked" outside her home, Posner wrote. That gives her a "stronger self-defense claim to be allowed to carry a gun in public" as compared to a woman cocooned in the safety of her "fancy apartment building" with a gun under her mattress.
Posner reasoned that it was "arbitrary" for the state to allow the woman inside her apartment building the right to carry a gun, while denying that right to a vulnerable woman walking in public (where she could be subject to attack at any moment).
State lawmakers now have about six months to craft a new gun law that would impose more reasonable restrictions. This new gun law would have to both protect public safety as well as citizens' Second Amendment rights.
It will be interesting to see how Illinois lawmakers craft the new law. This is especially true in light of Chicago's record-setting murder rate this year and recent high-profile shootings at a shopping mall in Oregon and at a movie theater in Colorado. However, there does appear to be plenty of middle ground between a complete ban on carrying guns in public and allowing anyone to walk around with a loaded weapon.
Related Resources:
You Don't Have To Solve This on Your Own – Get a Lawyer's Help
Meeting with a lawyer can help you understand your options and how to best protect your rights. Visit our attorney directory to find a lawyer near you who can help.
Or contact an attorney near you: