CT Death Penalty Ban Upheld, State Death Row Is Dead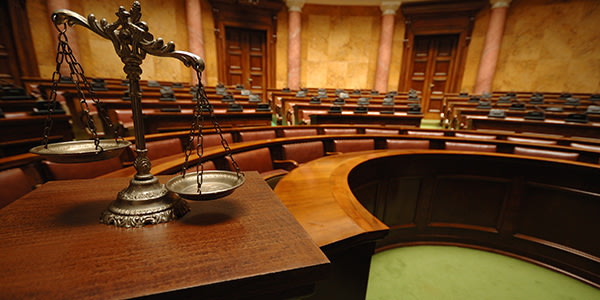 Connecticut's death row inmates got the ultimate reprieve this week as the state Supreme Court ruled again that abolition of the death penalty applies even to those who were already sentenced to execution before the ban. The state abolished the death penalty in 2012 but there was still some question regarding the execution of inmates already on death row when the ban passed.
The 11 inmates who were to be executed will be re-sentenced to life in prison and will join the general prison population, reports the Hartford Courant. The now-total repeal of the death penalty in Connecticut was met with dismay by some victims' families and with relief by death row inmates.
Death, a Brief History
The death penalty is morally complicated for societies because it punishes the heinous crime of taking a life with, well, the heinous crime of taking a life. Capital punishment, as the death penalty is called, is permitted in 31 US states and barred in 19 as of this year.
The practice has had a contentious history in this country. Death penalty challenges in the US Supreme Court in the 1960s and early 1970s ultimately resulted in the invalidation of 40 state death penalty statutes and a temporary reprieve from executions. But the Court did not ban the death penalty altogether, just the procedures for finding that it applied in most states. So after a series of criminal procedure and sentencing reforms were implemented, a moratorium on executions was lifted, and in 1977 executions as punishment began again.
Connecticut's Ban
When Connecticut repealed the death penalty in 2012 it was with the caveat that the ban would not apply to people who were already sentenced to death. But then death row inmates challenged that, angling to save their lives.
Last August, the Connecticut Supreme Court justices issued their ruling in a contentious decision. The majority, four judges, wrote that executing an inmate "would violate the state constitutional prohibition against cruel and unusual punishment" and that the death penalty "no longer comports with contemporary standards of decency."
Prosecutors continued to challenge that ruling until this week. Yesterday the Chief State's Attorney Kevin T. Kane confirmed that death row inmates would be resentenced to life in prison and that there would be no more challenges.
Family members of some victims were very unhappy with the decision. William Petit, Jr. whose family was killed by two men now on death row told reporters, ""You end up not having much faith in the criminal justice system because it's really not a justice system. It's a legal system moved by the winds of different opinions and who has been appointed. I think it's a sad day for jurisprudence in the state of Connecticut."
Related Resources:
You Don't Have To Solve This on Your Own – Get a Lawyer's Help
Meeting with a lawyer can help you understand your options and how to best protect your rights. Visit our attorney directory to find a lawyer near you who can help.
Or contact an attorney near you: