Daimler Must Face Argentina 'Dirty War' Lawsuit in US Court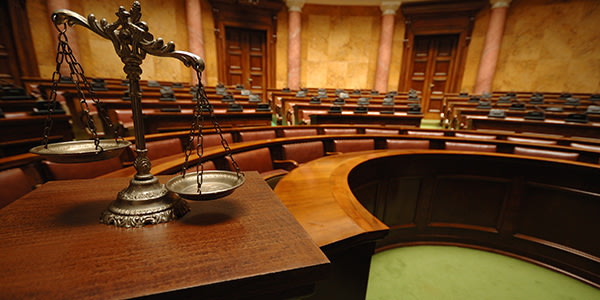 DaimlerChrysler must defend a 'Dirty War' lawsuit brought in Northern California federal court by survivors and decedents' heirs of the Argentine military dictatorship's 'Dirty War' between 1976 and 1983.
In Bauman v. DaimlerChrysler Corporation, the Ninth Circuit Court of Appeals has asserted jurisdiction over DaimlerChrysler AG, reports Reuters.
The U.S. District court dismissed the case in 2007 for lack of personal jurisdiction. So now Daimler-Chrysler must defend the plaintiffs' claims on the merits.
Argentina's "dirty war," a campaign of military government oppression of dissidents between 1976 and 1983, resulted in the deaths and disappearances of between 13,000 and 30,000 individuals. Most of the "desaparecidos" ("disappeared ones") were labor organizers, journalists, political activists and students.
Twenty-two survivors and heirs, no U.S. citizens among them, sued Daimler-Chrysler in U.S. District Court in Northern California, in 2005, reports Reuters.
Plaintiffs alleged Daimler-Chrysler's Argentine subsidiary, Mercedes-Benz Argentina, targeted and denounced labor organizers and employees to the dictatorship, leading to those individuals' kidnapping, beatings and deaths, reports Reuters.
So how does a U.S. District Court in San Jose, California have personal jurisdiction over a German corporation?
Circuit Judge Stephen Reinhardt, writing for a unanimous three-judge appellate panel, ruled this week using the following reasoning:
Daimler-Chrysler AG (DCAG), during its existence, publicized, reported to SEC and maintained "dual operational headquarters" in Stuttgart, Germany, and Detroit, Michigan.
And Mercedes-Benz has for decades maintained a large presence in the U.S. generally and California specifically, selling many thousands of vehicles through Mercedes-Benz USA.
Thus, since Mercedes-Benz USA was and is DCAG's agent and subsidiary, DCAG can be sued in US District Court in Northern California. Since DCAG is liable for the acts of its wholly-owned subsidiary Mercedes-Benz of Argentina, plaintiffs can proceed with their claim against DCAG.
The court had to find (1) that the defendant have "systematic and continuous" contact with the forum state, and (2) that exercise of general jurisdiction over operations outside the forum state is reasonable.
Judge Reinhardt's decision in Bauman v. DaimlerChrysler Corporation focuses solely on jurisdiction. Plaintiffs will now have to proceed with their 'Dirty War' claims under the Alien Tort Act (28 U.S.C. sec. 1350), or the related Torture Victims Protection Act of 1991.
Related Resources:
You Don't Have To Solve This on Your Own – Get a Lawyer's Help
Meeting with a lawyer can help you understand your options and how to best protect your rights. Visit our attorney directory to find a lawyer near you who can help.
Or contact an attorney near you: