D.C., Maryland Sue Trump for Alleged Constitutional Violations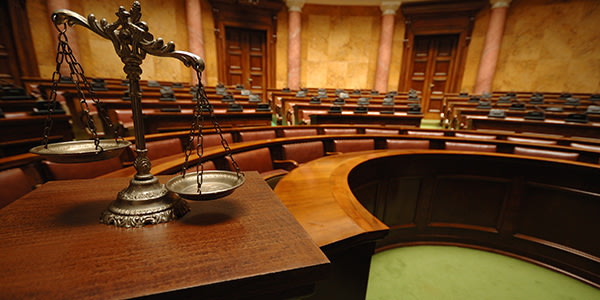 President Donald Trump has come under fire, politically, for not fully divesting himself from his personal business interests when he took office. Today, for the second time, he's hearing the same criticism, but legally.
Back in January, a bunch constitutional scholars, Supreme Court litigators, and former White House ethics lawyers sued Trump, claiming that payments made to Trump-owned businesses amounted to violations of the Constitution's Emoluments Clause. Earlier today, the District of Columbia and State of Maryland filed a similar suit. So what is the Emoluments Clause and is Trump violating it? You can see the full lawsuit below:
Clause for Alarm?
Legally speaking, an emolument is a payment, advantage, or profit gained from a person's possession of elected office. Worried that such gifts could corrupt U.S. ambassadors and other government officials, Article 1, Section 9, Clause 8 of the U.S. Constitution bans office holders from accepting emoluments from foreign states:
No Title of Nobility shall be granted by the United States: And no Person holding any Office of Profit or Trust under them, shall, without the Consent of the Congress, accept of any present, Emolument, Office, or Title, of any kind whatever, from any King, Prince or foreign State.
As the Washington Post noted, the Emoluments Clause has rarely been invoked since the Constitution was ratified, so there is little legal history indicating what constitutes a "present" or "emolument," and to whom, exactly the clause applies.
D.C. v. Donald
The latest lawsuit against the president alleges "unprecedented constitutional violations" stemming from Trump's business ties. Trump promised in January to shift his business assets into a trust managed by his sons to avoid conflicts of interest, but the lawsuit by D.C and Maryland claims any such shifting, if it did occur, has been inadequate: "President Trump's continued ownership interest in a global business empire, which renders him deeply enmeshed with a legion of foreign and domestic government actors, violates the Constitution and calls into question the rule of law and the integrity of the country's political system."
You can see the lawsuit in full, right here:
The District of Columbia and State of Maryland v. Donald J. Trump by FindLaw on Scribd
You Don't Have To Solve This on Your Own – Get a Lawyer's Help
Meeting with a lawyer can help you understand your options and how to best protect your rights. Visit our attorney directory to find a lawyer near you who can help.
Or contact an attorney near you: