Defense of Marriage Act Unconstitutional, 1st Circuit Rules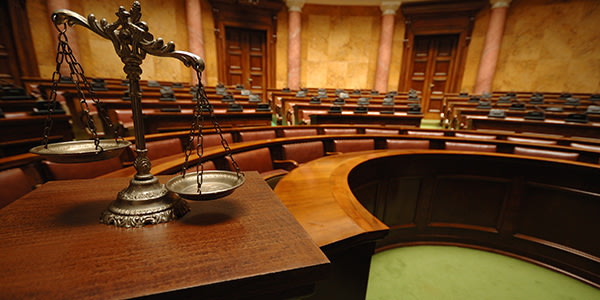 The First Circuit has ruled that part of the Defense of Marriage Act, which denies federal benefits to same-sex married couples, is unconstitutional and cannot be enforced.
But a court-ordered injunction is on hold, as the three-judge panel of the First Circuit anticipates "that Supreme Court review of DOMA is highly likely."
In the case before the First Circuit Court of Appeals, seven same-sex married couples and three surviving same-sex spouses in Massachusetts challenged Section 3 of DOMA, a federal law that defines "marriage" as "only a legal union between one man and one woman."
The Defense of Marriage Act doesn't prevent same-sex couples from getting married in states like Massachusetts, where such unions are legal. But DOMA does prevent same-sex married couples from filing joint federal tax returns, which can reduce a couple's tax burden, the First Circuit explained in its opinion.
In addition, DOMA prevents a same-sex spouse from collecting Social Security survivor benefits, and prevents federal employees from sharing health-insurance and other benefits with a same-sex spouse, the court said.
But in examining Congress' justifications for enacting DOMA -- i.e., to preserve government resources (by denying tax advantages and Social Security benefits to same-sex married couples), to support child-rearing in a stable marriage, and a "moral disapproval of homosexuality" -- the First Circuit found those reasons lacking.
"We conclude, without resort to suspect classifications ..., that the rationales offered do not provide adequate support for section 3 of DOMA," First Circuit Judge Michael Boudin wrote for the court.
"Several of the reasons given do not match the statute and several others are diminished by specific holdings in Supreme Court decisions more or less directly on point," Boudin continued. "If we are right in thinking that disparate impact on minority interests and federalism concerns both require somewhat more in this case than almost automatic deference to Congress' will, this statute fails that test."
The First Circuit's ruling applies only to jurisdictions within the circuit: Maine, New Hampshire, Massachusetts, Rhode Island, and Puerto Rico. But it won't be enforced until the U.S. Supreme Court weighs in, the Associated Press reports.
The ruling comes as another federal appeals court is set to hear a separate challenge to Section 3 of DOMA. The Ninth Circuit is scheduled to consider arguments in a California case in September.
Related Resources:
You Don't Have To Solve This on Your Own – Get a Lawyer's Help
Meeting with a lawyer can help you understand your options and how to best protect your rights. Visit our attorney directory to find a lawyer near you who can help.
Or contact an attorney near you: