District Court Judge Wants to Collect a Year's Salary While in Prison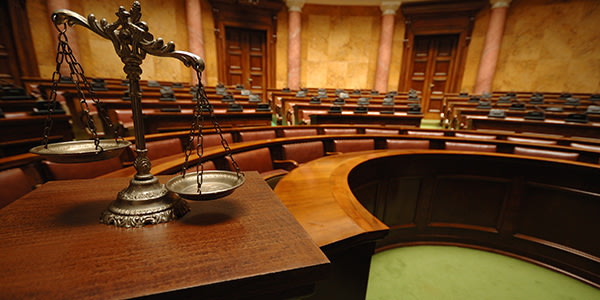 U.S. District Judge Samuel Kent, who has appeared in the pages of this blog before both for his recent
conviction on obstruction charges
and his
witty court opinions
, announced his retirement today, but apparently he's in no rush to leave the bench.
In his letter to President Obama, Kent declares that he will step down on June 1, 2010, almost precisely one year from now. In roughly two weeks, however, Kent will report to prison to begin his sentence for the obstruction conviction, which begs the question of why he's waiting so long to quit.
It all boils down to money. As long as Kent oficially remains a judge, he continues to draw his $174,000 a year judicial salary. Kent and his lawyer, famed attorney Dick DeGuerin, are hoping that by delaying his retirement Kent can avoid the public disgrace of an impeachment hearing and continue to get paid for another year - which could be the length of time it would take Congress to impeach him anyway.
Kent had originally tried to claim that he was retiring because of a disability, which would have entitled him to continue to pull his salary for life. The 5th Circuit
disagreed
, however, stating that the criminal investigation and public shame contributed to his inability to perform his judicial duties, not the "mental instability" and alcoholism cited by Kent.
Moreover, 5th Circuit Chief Judge Edith Jones wrote, "a claimant should not profit from his own wrongdoing by engaging in criminal misconduct and then collecting a federal retirement salary."
Jones followed that statement up with a recommendation that Congress impeach Kent. A task force from the House Judiciary Committee begins that process tomorrow by hearing testimony from the two known victims of Kent's sexual assault.
Kent and DeGuerin may feel like his plan to collect a salary for a year while in prison was a win-win, but members of the Committee don't seem to see it that way.
According to House Judiciary Committee Ranking Member Lamar Smith (R - TX), "[e]nsuring that a corrupt judge does not receive another penny of taxpayer dollars is one of the most important jobs for this Congress and a priority for the Judiciary Committee."
See Also:
Galveston's Samuel Kent to quit next year (
Houston Chronicle
)
Federal Judge Resigns, Effective in June 2010 (
Legal Blog Watch
)
Disgraced Judge Samuel Kent to Resign (
Blog of Legal Times
)
You Don't Have To Solve This on Your Own – Get a Lawyer's Help
Meeting with a lawyer can help you understand your options and how to best protect your rights. Visit our attorney directory to find a lawyer near you who can help.
Or contact an attorney near you: