Duke Lacrosse Case Won't Get U.S. Supreme Court Review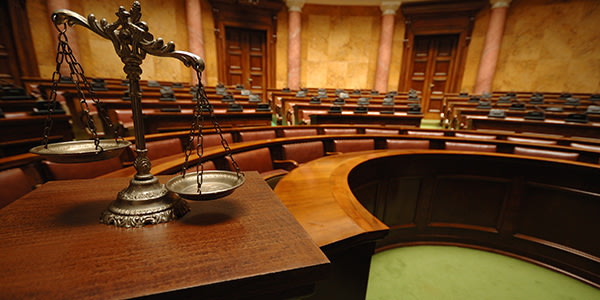 The U.S. Supreme Court has decided it won't hear the Duke Lacrosse players' appeal of their federal case, which followed the investigation of their alleged rape of a stripper in 2006.
According to Durham's WTVD, the High Court declined review of three ex-players' claims that a North Carolina law which required DNA samples from the men without probable cause was invalid.
Did the Duke Lacrosse players have a claim worth hearing?
Duke Players Fight N.C. Law
You'd think that the Duke Lacrosse players would have been sick of courts after their rape investigation and exoneration, but they managed to take their federal claims all the way to the 4th U.S. Circuit Court of Appeals.
Part of the myriad claims that the former players leveled against the City of Durham and the state of North Carolina was that a North Carolina law allowed the state court to issue a "non-testimonial order" to collect the players' DNA with less than probable cause.
The North Carolina law actually provides that there be probable cause to believe a felony or serious misdemeanor has been committed, along with "reasonable grounds" to suspect the target of the order committed that offense. The 4th Circuit compared "reasonable grounds" to reasonable suspicion; the former Duke Lacrosse players were petitioning to the Court that allowing searches on such a low standard was unconstitutional.
However, the U.S. Supreme Court declined to hear the case, so the fight is mostly over.
What Happens Now?
The U.S. Supreme Court doesn't have to take most cases that petition the court for review. In fact, the High Court is pretty picky about choosing cases which it believes will resolve major conflicts of laws.
The fact that the Court declined to hear the Duke Lacrosse case is not an indicator that the issue has no merit. The three players who were DNA-swabbed under the North Carolina law may still have a case in North Carolina court, if they choose to pursue it.
However, because the Supreme Court chose not to take the players' appeal, the decision of the 4th Circuit remains the controlling law in federal courts in that Circuit. States in the 4th Circuit include West Virginia, Virginia, North Carolina, and South Carolina.
Related Resources:
You Don't Have To Solve This on Your Own – Get a Lawyer's Help
Meeting with a lawyer can help you understand your options and how to best protect your rights. Visit our attorney directory to find a lawyer near you who can help.
Or contact an attorney near you: