Dylan Roof Gets New Attorneys Ahead of Planned Appeal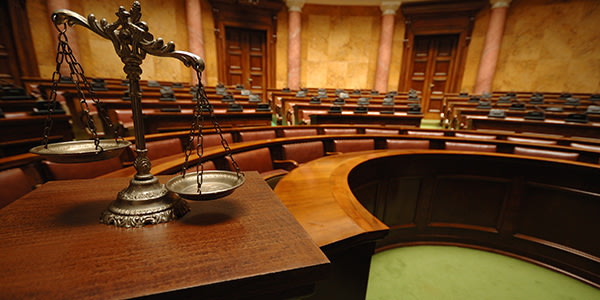 Convicted mass murderer Dylan Roof had his motion for new attorneys granted last week ahead of his expected appeal. Roof was sentenced to death this past January. Since motions for a new trial have been unsuccessful, it is expected that Roof will file an appeal.
It is no secret that Roof was not happy with his attorneys. In fact, reports have surfaced claiming that Roof believed his attorneys are evil. During the sentencing phase of his federal trial, after a jury returned a conviction, Roof chose to represent himself, against the advice of his attorneys and the court. However, now that the conviction and sentence have been issued, and there are no more motions to be made at the trial level, Roof must proceed with an appeal if he plans to continue fighting the conviction.
New Attorneys, Still No Hope
Roof, a self avowed white supremacist who was at only just 21 years old at the time of the crime, murdered nine African American individuals as they prayed in a church in Charleston, South Carolina. As he made well known, the killings were motivated by racial hatred. As such, he was prosecuted and convicted under the federal hate crime statutes.
Additionally, earlier this year, he pleaded guilty to the state criminal charges in exchange for a sentence of life in jail without parole. This means that even if Roof is successful in appealing his federal conviction, he still will be locked away behind bars due to the state court's life sentence.
Federal Hate Crimes
Under federal law, hate crimes are punished rather severely. If any crime is motivated by race, gender, religion, national origin, sexual orientation, or disability, hate crime charges can be brought. The federal hate crime statute allows courts to sentence individuals convicted of minor crimes motivated by race, such as vandalism, to up to 10 years behind bars. For more serious crimes, such as rape, kidnapping, murder, attempted murder, or attempted rape or sexual assault, federal statutes permit courts to sentence an individual to life in prison.
The federal hate crime statutes do not authorize the death penalty. However, capital punishment can be sought under federal law when a defendant is being charged with murder, espionage, treason, or large scale drug trafficking. However, in states where the death penalty is permitted, other serious or aggravated crimes could result in a death sentence.
Related Resources:
You Don't Have To Solve This on Your Own – Get a Lawyer's Help
Meeting with a lawyer can help you understand your options and how to best protect your rights. Visit our attorney directory to find a lawyer near you who can help.
Or contact an attorney near you:
Content For You