Tannin, Cioffi Not Guilty: Email Not the Magic Bullet against Fund Managers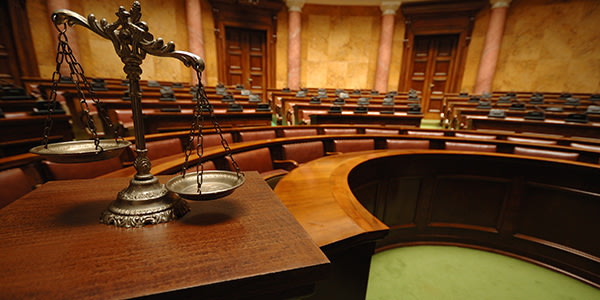 The widely reported trial of two former Bear Stearns Co. fund managers ended with a surprise verdict on Thursday: not guilty. Despite our dampened collective mood and the need the country has to find someone or something to blame for the market debacle of last year, this one didn't quite stick. Much to prosecutors' surprise, the email evidence they had counted on to seal the fate of fund managers Matthew Tannin and Ralph Cioffi failed to convince the jury of their guilt. Perhaps it's not only what you say, but how you say it.
Prosecutors evidently relied heavily on email evidence from the defendants from which they quoted excerpts, allegedly showing that the managers knew and discussed privately how unsound their funds were, while spinning a completely different tale to investors. Unlike past cases where email evidence has been a lynchpin to conviction such as Martha Stewart's case or the infamous Arthur Anderson "shredding" email, this time the jury was not entirely convinced. Or, perhaps jurors understood that a mere excerpt does tell the whole story. Reuters reports one juror said simply, "If you put small sentences and you put them together... you could make it say anything."
The government also had a difficult time convincing the jury that the often ambiguous emails, showing defendants going back and forth over the real health of the funds and market, meant what they said it meant. These days, maybe unlike earlier cases, nearly everyone understands the pitfalls of expressionless email. Anyone who has tried to decipher the tone or even true content of a less than clear email from a boss, friend, or an about to be ex-friend, knows how misleading email communications can be.
According to Bloomberg, in October, the government made an additional mistake with their email evidence. Earlier this year, U.S. District Court Judge Frederic Block suppressed one email communication wherein Tannin, stated things could "blow up." Unfortunately for the government, their search warrant request was found to be overly broad and could not encompass that particular missive. Tannin's lawyer argued sucessfully "that the government's subpoena for e-mails was "overly broad" and that this "blow up" e-mail predated the charged conspiracy of 2007 by several months." Due to this prosecutorial misstep, the jury never got to see one email they might have found to be more convincing and less ambiguous than the others presented against Cioffi and Tannin.
Lesson learned: to email or not to email? Thank heavens Shakespeare didn't have to deal with email.
Related Resources:
You Don't Have To Solve This on Your Own – Get a Lawyer's Help
Meeting with a lawyer can help you understand your options and how to best protect your rights. Visit our attorney directory to find a lawyer near you who can help.
Or contact an attorney near you: