Employers Can't Use Prior Salary Amounts to Justify Pay Gap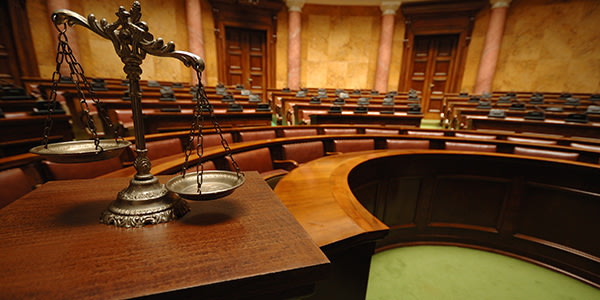 Many of us secretly wonder how much our colleagues make and whether or not we're being paid what we deserve. And if we're not paid the same, what's the justification for those pay differences? When a Fresno math consultant found out her male counterpart was paid more solely because he made more at his last job, she sued her employer. Now, a federal court has decided that prior salary cannot be used to justify a pay gap.
Less Experience and Higher Pay
In 2012, Aileen Rizo found out a male colleague with less experience and education had been hired at a higher salary (by $13,000). She decided to sue the Fresno Superintendent of Schools when she was told her pay had been based on her prior salary. She argued that if employers are allowed to use prior pay to justify these discrepancies, we'll "never close the gender gap."
Fresno's attorneys argued that the federal Equal Pay Act of 1963 allows wage discrepancies based on seniority, merit, quantity or quality of production, or "any factor other than sex." They claimed prior salary counted as a factor other than sex.
Prior Salary Justification Entrenches Discrimination
The Ninth Circuit's majority opinion, written by the now-deceased Judge Stephen Reinhart, ruled that allowing employers to consider prior salaries in determining pay would be "wholly inconsistent" with the Equal Pay Act. He wrote that it would perpetuate the message that women are not worth as much as men, "entrenching in salary systems an obvious means of discrimination." The decision was unanimous among the 11 judges, although some believed the majority opinion was overly broad in forbidding the use of prior pay to justify a pay gap.
The case now goes back to the lower court, although Fresno's attorney plans to appeal this decision to the U.S. Supreme Court. For California's part, a recent law which took effect in 2016 says that pay differences based on race, sex, or ethnicity cannot be solely justified by prior salary. That law led to pay raises for Rizo and others like her. Time will tell if other states and federal circuits follow suit.
If you think you're being paid less than your colleagues for reasons related to gender, race, or other protected characteristics, contact an attorney with experience litigating employment and discrimination cases.
Related Resources:
You Don't Have To Solve This on Your Own – Get a Lawyer's Help
Meeting with a lawyer can help you understand your options and how to best protect your rights. Visit our attorney directory to find a lawyer near you who can help.
Or contact an attorney near you: