English-Only Emergency Alerts Backed by D.C. Circuit Court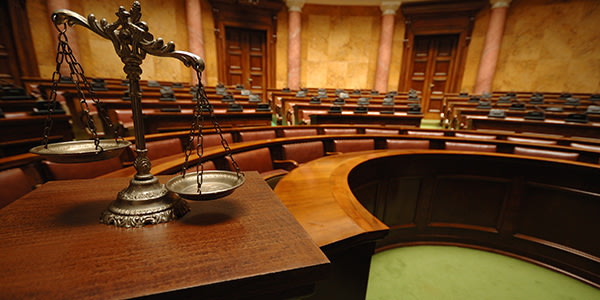 Not all of the country's residents are native English speakers, nor is everyone fluent in the language. This can be a problem during natural disasters or other emergencies when timely information can be the difference between life and death. But currently, the Federal Communication Commission doesn't require broadcasters to translate emergency alerts and broadcast the alerts in languages other than English.
And yesterday a federal court sided with the FCC in a lawsuit challenging English-only emergency alerts.
How Do You Say Emergency?
Several public interest organizations brought the English-only alerts to the FCC's attention following Hurricane Katrina, and petitioned the Commission to force broadcasters to air multi-language emergency alerts. The FCC declined, opting instead to take additional time to gather information on how those requirements could be implemented. Two of those groups, the League of United Latin American Citizens and the Multicultural Media, Telecom and Internet Council, sued the FCC in an attempt to force the Commission's hand.
The D.C. Circuit Court, however, ruled the FCC was within its rights to delay any decision on such a requirement. The plaintiffs relied on Section 1 of the Communications Act. Section which states that the FCC operates "so as to make available, so far as possible, to all the people of the United States, without discrimination on the basis of race, color, religion, national origin, or sex, a rapid, efficient, Nation-wide, and world-wide wire and radio communication service."
While the plaintiffs argued this required the FCC to force broadcasters to air emergency alerts in other languages, the court disagreed, writing, "If Congress intended to require multi-lingual communications in general, and multi-lingual emergency alerts in particular, we would expect Congress to have spoken far more clearly than it has done in this general statement of policy."
Surely Reasonable
Plaintiffs also argued that the FCC's delay was "arbitrary and capricious," but Judge Brett Kavanaugh found the reasons to go back and study the issue further valid: "In any event, it is surely reasonable (even if frustrating to petitioners) for the FCC to move cautiously and gather more comprehensive information before deciding whether to force private broadcasters to play a major new role in the emergency alert system."
So while, for now, English will be the only legally-mandated language for the heavily automated alert system, that could change in the future.
Related Resources:
You Don't Have To Solve This on Your Own – Get a Lawyer's Help
Meeting with a lawyer can help you understand your options and how to best protect your rights. Visit our attorney directory to find a lawyer near you who can help.
Or contact an attorney near you: