Enzyte Male Enhancement Pill Founder May Get Less Time in Jail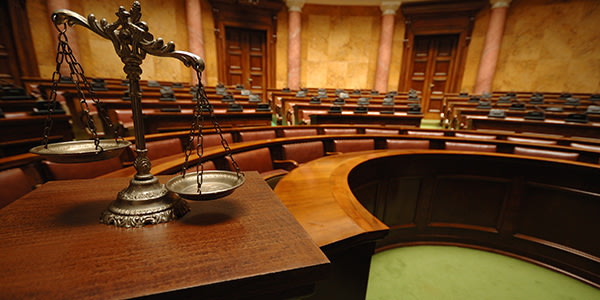 Why is this man smiling? Perhaps because that man, responsible for those catchy male enhancement commercials staring Smilin' Bob, and also for fraud, money-laundering and conspiracy, might spend a bit less time in jail.
The 6th Circuit Court of Appeals has ordered the trial court overseeing the prosecution of Enzyte mogul Steve Warshak to reconsider his sentence. The appellate court has requested the trial court review the dollar amounts Warshak was convicted of illegally gaining.
Warshak is the founder of Berkeley Premium Nutraceuticals. The company's most popular product, Enzyte, was pushed by Smilin' Bob, reports the Cincinnati Enquirer. Warshak was convicted at trial of defrauding his banks and customers of more than $400 million dollars. The convictions against Warshak were upheld by the court, but the exact amounts lost to victims must be re-examined. Under federal sentencing guidelines, this can affect the amount of time Warshak will be sentenced to spend behind bars.
The prosecution took a good news, bad news approach to the appellate decision. "We're grateful on behalf of the victims that Mr. Warshak's convictions were upheld," Fred Alverson, spokesman for U.S. Attorney Carter Stewart, told the Enquirer. The convictions themselves were also challenged on appeal by the defense. Warshak's team contended that his rights had been violated by an improper search of his email during the investigation and that the prosecution had made improper statements during the trial.
While the court found the prosecution did need a warrant to search Warshak's stored emails and the prosecution did also make improper comments, the outcome of the case did not change. They found, for example, that while the prosecution may have made improper comments, the remarks were not "flagrant" enough to make the trial fundamentally unfair to the defendant.
Evidently, selling Enzyte was a family affair. Warshak's mother was also convicted for fraud. Her convictions for bank fraud were upheld by the court. However, her convictions for money laundering were overturned. The 77-year-old Harriet Warshak was initially sentenced to two years in prison for her part in the scheme.
The Enzyte news comes on the heels of the FDA warning over another supplement, Man Up Now.
We might all pause when considering taking any kind of "natural" herbal supplement. It looks like most are just not up to the job.
Related Resources:
You Don't Have To Solve This on Your Own – Get a Lawyer's Help
Meeting with a lawyer can help you understand your options and how to best protect your rights. Visit our attorney directory to find a lawyer near you who can help.
Or contact an attorney near you: