Ex-Massey CEO Indicted in Mine Explosion That Killed 29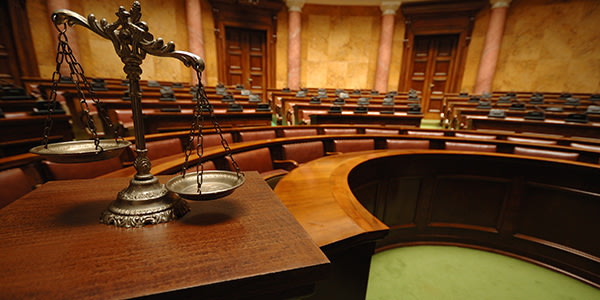 Former Massey Energy CEO Don Blankenship was indicted Thursday for allegedly conspiring to violate mine safety laws. The charges come after a grand jury investigation into the Upper Big Branch mine explosion which killed 29 miners in 2010.
Massey Energy owned the Upper Big Branch mine near Montcoal, West Virginia. According to NPR, prosecutors have accused Blakenship of lying to federal regulators about the safety of the mine and its workers. If convicted of the charges contained in Thursday's indictment, the ex-CEO could face up to 31 years in prison.
What does the 43-page indictment assert about Blankenship's involvement in the Upper Big Branch mine disaster and the 29 miners' deaths?
Thwarting Federal Investigations
According to the allegations in the indictment, Blankenship did pretty much everything he could to keep the feds from noticing that the Upper Big Branch mine was a safety nightmare. Blankenship allegedly had a system to alert mine workers when federal mine safety inspectors were coming, including "code words and phrases," giving workers enough notice to cover up problem areas.
The indictment also alleges that Blankenship threatened mine employees to cut costs and produce coal in as cheap (but certainly not as safe) a manner as possible, or else. In a particularly nasty quote, Blankenship said he could "Kruschev"[sic] a mine executive -- referencing ex-Soviet leader Nikita Khrushchev's "We will bury you" speech. That doesn't look great if the mine you own then collapses, killing 29 people.
The four federal charges against Blankenship are:
Conspiracy to willfully violate mandatory mine safety and health standards;
Conspiracy to defraud the United States;
Filing false statements about the mine disaster with the SEC; and
Committing fraud by way of interstate wire transmission.
This indictment means that a federal grand jury found there was probable cause to support these four charges. It will be up to another jury to determine whether or not Blankenship is guilty.
Federal Indictment for Former Massey CEO Don Blankenship by FindLaw
You Don't Have To Solve This on Your Own – Get a Lawyer's Help
Meeting with a lawyer can help you understand your options and how to best protect your rights. Visit our attorney directory to find a lawyer near you who can help.
Or contact an attorney near you: