Ex Wins $26,000 Engagement Ring Legal Battle in Virginia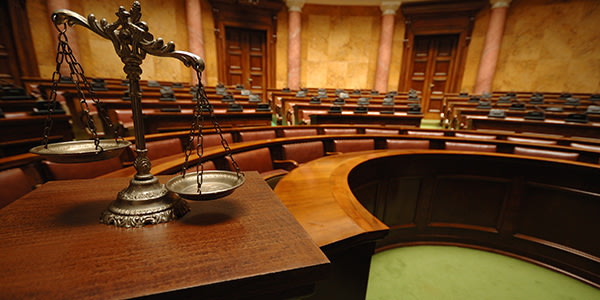 A Virginia man is breathing a sigh of relief after the court ruled that his ex-fiance must return the $26,000 engagement ring for the marriage that will never happen. The court ruled that the ring was aptly characterized as a conditional gift, which meant that if the marriage didn't take place, it would need to be returned. Since the marriage has been off for a few years now, the court ordered the ex-fiance to return the ring or pay the $26,000.
Despite marriage seeming like so much more, it really boils down to a financial agreement between two adults, akin to a business partnership. Engagement rings can be viewed as earnest money, or a security deposit, in a business venture. Sometimes it's refundable, sometimes it isn't. Generally, it boils down to how the ring is characterized at the time it is given, or maybe at the time of the breakup.
Breach of Promise Versus Conditional Gift
The primary distinction that the Virginia court made was that the lawsuit was for the return of a conditional gift, and not for the breach of the promise to marry. The later cause of action used to be a commonplace remedy for people who were abandoned or left by their fiancés. The remedy would provide for money damages for humiliation and emotional distress caused by breaking a promise to marry. However, now, only very few states even recognize the cause of action for the breach of the promise to marry.
A conditional gift, on the other hand, can be viewed similarly to refundable earnest money or a security deposit on a business venture. If the contract never gets signed, or the business venture never actually gets started, then the money you put in should be refunded. Engagement rings are often considered as a gift conditioned on the eventual marriage, and if the marriage doesn't take place, the gift's condition is not fulfilled and therefore must be returned. Another way to think of a conditional gift is that it is similar to a condition placed in a will (i.e. Johnny must graduate high school to inherit grandpa's 1972 De Tomaso Pantera).
However, engagement rings can also be viewed as just a regular gift. If the ring is given in such a way that it is clear that there is no expectation that it be returned, or if it is not actually an engagement ring, or the giver sends a text message saying the ring is a parting gift, then a court is unlikely to award the return of the ring.
Related Resources:
You Don't Have To Solve This on Your Own – Get a Lawyer's Help
Meeting with a lawyer can help you understand your options and how to best protect your rights. Visit our attorney directory to find a lawyer near you who can help.
Or contact an attorney near you: