Facebook Caught Inflating Video Numbers, Gets Sued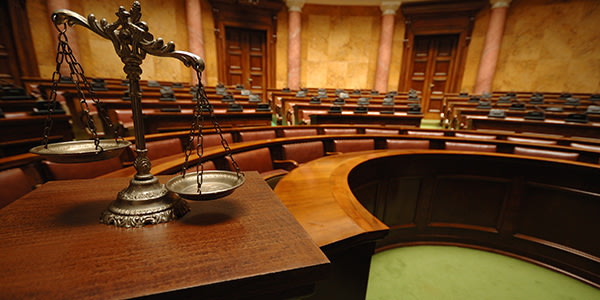 Remember that whole "pivot to video" a couple years ago? When media companies started laying off all their writers and editors in favor of more video content? Part of that sea change was spurred by advertisers, who surmised that video was a clever way to sneak ads by savvy internet users' ad blockers.
But you also need to know that people are actually watching the video content before you choose to advertise on it. And where are you going to get that data? From Facebook. But it turns out Facebook had inflated metrics for marketers, including average time users spent viewing online video clips. Not only that, but the social media behemoth waited months to correct the figures. And some advertisers aren't too happy about it.
False Metrics
Online marketing agency Crowd Siren had already sued Facebook over the misrepresentations after the network acknowledge its error in September 2016. Crowd Siren has amended that lawsuit, claiming Facebook knew as early as 2015 that it was over-reporting the figures. "Even once Facebook decided to correct the false metrics," the amended complaint reads, "it chose not to do so immediately. Instead, Facebook chose to continue disseminating false metrics for several more months while it developed and deployed a 'no PR' strategy designed to 'obfuscate the fact that we screwed up the math.'"
Based on the new revelations, Crowd Siren is now adding a claim of fraud to its allegations, and seeking punitive as well as compensatory damages.
Severe Miscalculations
But Facebook didn't just fudge the numbers a little bit. "In addition to Facebook knowing about the problem far longer than previously acknowledged, Facebook's records also show that the impact of its miscalculation was much more severe than reported," the suit claims. "The average viewership metrics were not inflated by only 60 percent -- 80 percent; they were inflated by some 150 to 900 percent." That's no small rounding error.
"If Facebook had immediately corrected its miscalculation in a straightforward manner, advertisers would have seen a sudden and precipitous drop in their viewership metrics," Crowd Siren alleges, adding advertisers "would be less likely to continue buying video advertising from Facebook." And maybe other sites could've been saved from pivoting into the video void.
Here's the full complaint:
Crowd Siren v Facebook by FindLaw on Scribd
You Don't Have To Solve This on Your Own – Get a Lawyer's Help
Meeting with a lawyer can help you understand your options and how to best protect your rights. Visit our attorney directory to find a lawyer near you who can help.
Or contact an attorney near you: