Families of Terror Victims Sue Facebook for $10B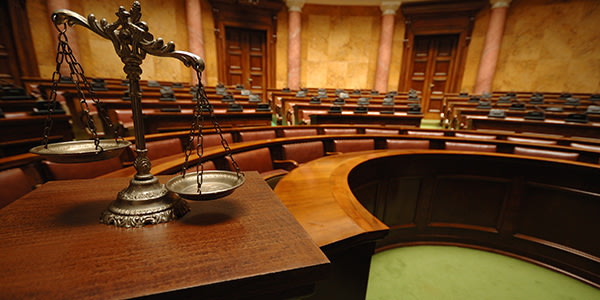 Hamas, the Palestinian political group designated as a terrorist organization by the U.S. government, apparently has a fairly robust Facebook presence. According to a recent lawsuit filed against the social media leviathan, Hamas leaders, spokesmen, and members maintained official Facebook accounts openly and with little or no interference.
That same lawsuit is asking for $10 billion from Facebook, for allegedly providing "material support" to Hamas, who the plaintiffs believe killed their relatives in terrorist attacks in Israel over the past two years. So do social media accounts constitute material support of terrorism? And does Facebook have any other defense? Take a look at the full lawsuit below.
Material or Immaterial?
Specifically, the lawsuit filed by surviving family members of terrorism victims claims:
Facebook has knowingly provided material support and resources to HAMAS in the form of Facebook's online social network platform and communication services. HAMAS has used and relied on Facebook's online social network platform and communications services as among its most important tools to facilitate and carry out its terrorist activity, including the terrorist attacks in which HAMAS murdered and injured the victims and their families in this case.
The federal law Facebook is accused of violating is 18 U.S.C. 2339, prohibits providing "material support or resources to a foreign terrorist organization," and defines material support as:
...any property, tangible or intangible, or service, including currency or monetary instruments or financial securities, financial services, lodging, training, expert advice or assistance, safehouses, false documentation or identification, communications equipment, facilities, weapons, lethal substances, explosives, personnel ... and transportation. (Emphasis added.)
Whether a court will agree that providing Hamas with an online social network platform and communications services amounts to material support remains to be seen, but Facebook may have another defense.
Whose Speech?
As Ars Technica points out, Facebook may turn to Section 230 of the Communications Decency Act for cover:
According to the Electronic Frontier Foundation, Section 230 has enabled all kinds of modern websites to exist, including Craigslist, Yelp, Facebook, and more. Lawsuits should typically be brought against the relevant speakers or authors rather than against the publishers.
Under Section 230, internet service providers can't be held liable for the speech of their users, and this defense has carried some weight, even in terrorism cases.
You can read the full complaint against Facebook here:
Stuart Force, et al., v. Facebook by FindLaw on Scribd
You Don't Have To Solve This on Your Own – Get a Lawyer's Help
Meeting with a lawyer can help you understand your options and how to best protect your rights. Visit our attorney directory to find a lawyer near you who can help.
Or contact an attorney near you: