Family of Michael Brown Sues Ferguson, Darren Wilson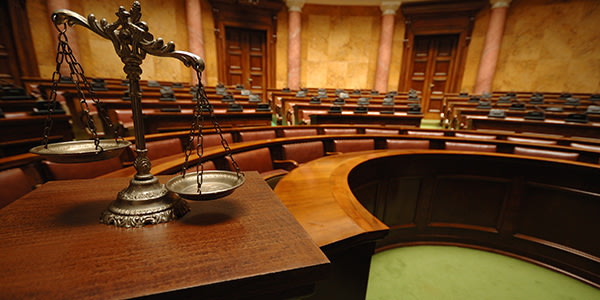 Michael Brown's family has filed a wrongful death lawsuit against the city of Ferguson and the former officer that shot and killed the teen in August 2014. The civil lawsuit, asking for $75,000 in compensation as well as punitive damages was filed in St. Louis County on Thursday.
The full text of the complaint is below, and there are a few aspects of the suit that are worth highlighting:
Police Practices
Ferguson's former police chief, Thomas Jackson, was also named in the wrongful death claim, which alleges that Jackson was responsible for Wilson's "hiring, training, and retention." Among the family's claims against the Ferguson police department are a "pervasive racial-animus and the racially-biased mentality and culture promulgated and ratified by Defendant City, its police officers, supervisory, and support staff."
The lawsuit also cites theDepartment of Justice report that found systematic racial profiling by Ferguson police, and extensively lists allegations of unconstitutional patterns and practices by the department. As part of the lawsuit, the family is asking for an order prohibiting the city from the "utilization of patrol techniques that demeans, disregard, or underserve its African-American population" and the appointment of an independent monitor to make sure Ferguson police comply with the order and implement proper training techniques for officers.
Constitutional Claims
Four of the claims in the lawsuit allege violations of constitutional civil rights under federal law, 42 U.S.C. 1983. Section 1983 allows citizens to sue law enforcement officers and departments for civil rights violations, including police brutality and excessive force.
A common defense to 1983 claims is what is known as "qualified immunity," which can protect police officers acting in the course of their employment. In deciding whether a police officer, in this case Darren Wilson, can claim qualified immunity, courts ask if a "reasonable person" in the officer's position would have known that his or her actions violated clearly established law.
With all the conflicting testimony and witness reports in this case, this may be the central factor in whether Brown's family will be successful in their claims.
Michael Brown, Sr. and Lesley McSpadden v. City of Ferguson, et al. by FindLaw
You Don't Have To Solve This on Your Own – Get a Lawyer's Help
Meeting with a lawyer can help you understand your options and how to best protect your rights. Visit our attorney directory to find a lawyer near you who can help.
Or contact an attorney near you: