Famous Authors File Supreme Court Brief in Google Book Scanning Case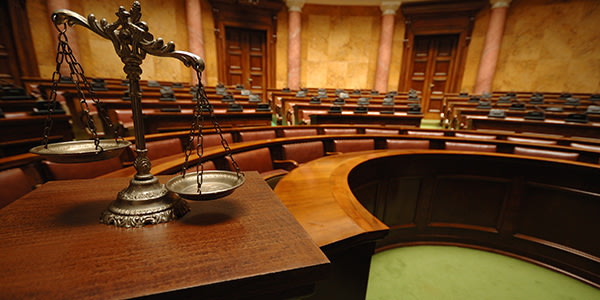 Several famous authors filed a brief with the Supreme Court, asking it to hear a lawsuit over Google digital book library. Malcolm Gladwell, Margaret Atwood, Yann Martel, Steven Sondheim and others lent their names to the brief, contending Google is guilty of "massive copyright infringement.
The Supreme Court has yet to decide whether it will hear an appeal from the Second Circuit Court's decision, but you can read the authors' arguments in their filing below:
A Little Help From My Friends
The brief is what's known as an "amicus curiae" brief, translated literally as "friend of the court." They are filed not by one of the litigating parties, but generally on their behalf. Amicus briefs are filed with the simple request that the court hear an appeal, but most include an argument for the side they think should be successful as well.
Amicus briefs are common in cases concerning matters of broad public interest, like free speech, equal protection, and other civil rights cases. In this case, the authors believe "[t]he unprecedented scale of the Google Library Book Project, by itself, warrants a reconsideration of fair use in this case." The Second Circuit said the project was legal under fair use doctrine last year.
The Internet Changed Everything
Google has scanned over 20 million books since 2004, in an effort to create a "card catalog for the digital age." And while it asked permission from the owners of the works (often research libraries), it did not receive permission from the ostensible copyright holders themselves, often the writers.
One of the writers' main arguments contends that copyright law and recent court decisions could not have foreseen the growth of the Internet or the mass digitization of millions of documents, written works included. According to the brief, "the technological changes of the past 20 years, especially the mass digitization of works and their easy and fast transmission over the Internet, was never contemplated by either the Congress that enacted the 1976 [Copyright] Act."
You can read the brief in its entirety (scanned and reproduced because it is a public document) below:
The Authors Guild v. Google, Petition For a Writ of Certiorari by FindLaw
You Don't Have To Solve This on Your Own – Get a Lawyer's Help
Meeting with a lawyer can help you understand your options and how to best protect your rights. Visit our attorney directory to find a lawyer near you who can help.
Or contact an attorney near you:
Content For You