FCC's Broadcast Indecency Rules Too Vague: Supreme Court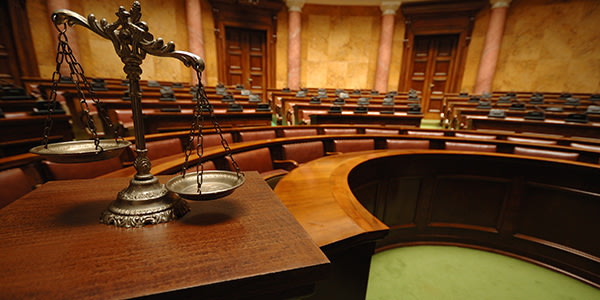 The FCC's broadcast indecency rules fail to give broadcasters fair notice of what can't be shown on TV, the U.S. Supreme Court said in striking down the policy Thursday.
But the Court declined to rule on a separate question of whether the Federal Communications Commission's policy is unconstitutional under the First Amendment's free-speech protections, Reuters reports.
The 8-0 decision in FCC v. Fox Television Stations and FCC v. ABC Inc. strikes down the decade-old FCC policy, but also gives the Commission the option to fix it.
Under the FCC's broadcast indecency policy, enacted in 2001 and revised in 2004, broadcasters can face fines for airing even a single "fleeting expletive" -- a profanity that's unexpectedly blurted out on live TV.
That's what happened on Fox, when singer Cher and actress Nicole Ritchie used "fleeting expletives" during live award-show broadcasts in 2002 and 2003, Reuters reports.
The indecency ban also covered brief nudity, which led the FCC to fine ABC $1.2 million for showing a woman's buttocks on a 2003 episode of "NYPD Blue."
According to Reuters, the Supreme Court on Thursday overturned a 2010 Second Circuit Court of Appeals ruling that found the FCC's policy violated free speech. Instead, the Court based its decision on the Constitution's due process requirement.
"The commission failed to give Fox or ABC fair notice prior to the broadcasts in question that fleeting expletives and momentary nudity could be found actionably indecent," Justice Anthony Kennedy wrote for the Court, according to The Washington Post. "Therefore, the commission's standards as applied to these broadcasts were vague, and the commission's orders must be set aside."
But Kennedy added the FCC is "free to modify its current indecency policy" in such a way that broadcasters don't have to guess which types of profanity or nudity can get them in trouble.
The FCC's policy affected only broadcast TV, not cable or radio broadcasts. Justice Sonia Sotomayor recused herself from the FCC broadcast indecency decision, because she used to serve on the Second Circuit from where the cases were appealed, The Post reports.
Related Resources:
You Don't Have To Solve This on Your Own – Get a Lawyer's Help
Meeting with a lawyer can help you understand your options and how to best protect your rights. Visit our attorney directory to find a lawyer near you who can help.
Or contact an attorney near you:
Content For You