Fed Appeals Court Tosses $19 Trillion Claim Against Google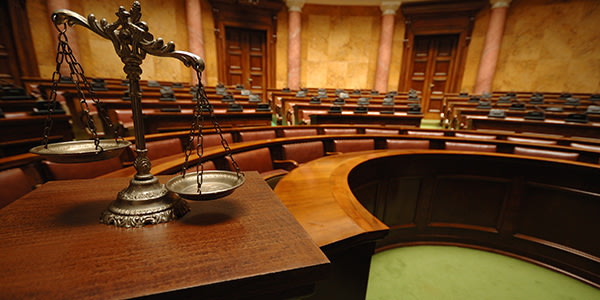 Have you ever googled yourself? Did you find anything disconcerting? Do you wish you could do something about it? That is how Colin O'Kroley felt when he saw his name associated with a child indecency case in a Google search.
He sued Google and other defendants for $19 trillion, claiming "severe mental anguish" from the listing. A federal appeals court this month rejected O'Kroley's claim. Although the plaintiff really wasn't involved in the indecency case, reports the American Bar Association Journal, the search engine is protected by the Communications Decency Act.
Third-Party Content
According to the Cincinnati-based 6th U.S. Circuit Court of Appeals, Google could not be held responsible for the misleading search result in light of federal communications regulations. The Communications Decency Act protects interactive service providers from liability for third-party content, immunizing them from claims where they are treated as publishers.
In this case, the information the plaintiff complained about was in an entry called Texas Advance Sheet, created by Fastcase. Clicking on the search result reveals that O'Kroley really was not associated with a child indecency case. But Google was not responsible for the content in the Texas Advance Sheet and only performed minor editorial functions on the content having to do with font and spacing, not substance, and is immune under the statute.
Summing It Up
Circuit Judge Jeffrey Sutton affirmed the lower court's rejection of O'Kroley's claims, stating in the opinion, "The district court got it right in each respect." The complaint was dismissed against other defendants for various reasons and Judge Sutton summed up the plaintiff's remaining arguments as "ranging from the meritless to the frivolous."

Still, as Judge Sutton explains in his opinion, "All is not lost, however. Since filing the case, Google users searching for 'Colin O'Kroley' no longer see the objectionable search result at the top ... Now the top hits all involve this case (there is even a Wikipedia entry on it). So ... it's not likely that anyone will ever see the offending listing at the root of this lawsuit. Each age has its own form of self-help."
Follow FindLaw for Consumers on Facebook and Twitter (@FindLawConsumer).
Related Resources:
You Don't Have To Solve This on Your Own – Get a Lawyer's Help
Meeting with a lawyer can help you understand your options and how to best protect your rights. Visit our attorney directory to find a lawyer near you who can help.
Or contact an attorney near you: