Federal Court Blocks Trump's Immigration Order on Asylum Seekers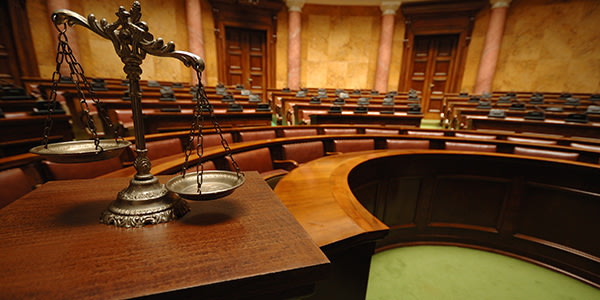 Before the midterm elections, you probably heard a lot about the "migrant caravan" -- a group fleeing violence in Central America and potentially seeking asylum in the U.S. (Since the midterms? Not so much.) President Donald Trump sent troops to the southern border with Mexico in anticipation, and also attempted to limit the eligibility of asylum seekers crossing that border.
A group of those migrants sued the Trump administration, challenging the president's stance on detaining asylees as well as ICE and the Department of Homeland Security's practice of separating immigrant families in detention. And now a federal court in California has ruled that Trump's plan to prohibit people from seeking asylum if they did not cross at an official port of entry unconstitutional and blocked the government from enforcing it.
You can read the full ruling below.
Scope of Authority
The Immigration and Naturalization Act (INA) stipulates that any alien who arrives in the United States, regardless of their status, may apply for asylum, "whether or not at a designated port of arrival." Judge Jon Tigar of the U.S. District Court in San Francisco ruled that Trump's attempt to alter the INA's rules was unconstitutional. "The rule barring asylum for immigrants who enter the country outside a port of entry irreconcilably conflicts with the INA and the expressed intent of Congress," Tigar wrote. "Whatever the scope of the President's authority, he may not rewrite the immigration laws to impose a condition that Congress has expressly forbidden."
Not only that, but Judge Tigar hinted that the limitation on asylum seekers could be expanded, perhaps allowing Trump to close the southern border entirely:
Furthermore, the Court observes that the Rule itself actually gives the President the ability to issue even more restrictive proclamations that would then be given conclusive weight in the asylum context. At the moment, aliens may enter and apply for asylum only because the current Proclamation expressly says so. By simply incorporating by reference any future proclamations, the Rule gives the President plenary authority to halt asylum claims entirely along the southern border.
Additionally, the proposed rule would hold out the possibility of "additional" limitations on asylum, as well as the authority of the president to "suspend the entry" of "any class of aliens" if he decides it would be "detrimental" to our interests. "There is little reason to think Congress intended this result," Judge Tigar ruled, issuing a temporary restraining order on immigration officials from enforcing Trump's proposed limitations. Here is the ruling, in full:
Trump Asylum Order by FindLaw on Scribd
You Don't Have To Solve This on Your Own – Get a Lawyer's Help
Meeting with a lawyer can help you understand your options and how to best protect your rights. Visit our attorney directory to find a lawyer near you who can help.
Or contact an attorney near you: