Federal Court Orders 'Making a Murderer' Subject Brendan Dassey to Be Released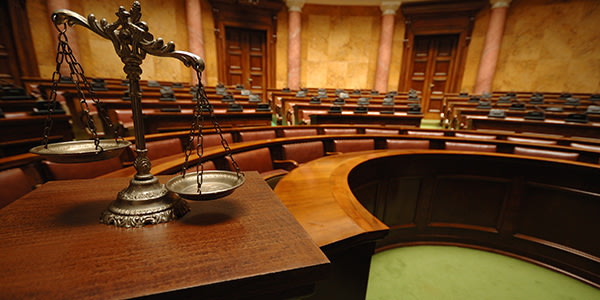 Brendan Dassey was just 16 when he was railroaded into confessing involvement in the rape and murder of Teresa Halbach. Those who watched his interrogation in "Making a Murderer" saw all the hallmarks of an impressionable and possibly mentally impaired teen harangued by officers until he gave them a nonsensical confession, all without a parent or attorney present.
Now 27, Dassey has been ordered to be released from prison after a three-judge panel of the Seventh Circuit Court of Appeals upheld a lower court's ruling that Dassey's confession had been coerced, calling it "death by a thousand cuts." But that release may not happen right away.
Coerced Confession
Dassey was interrogated four times in just 48 hours in 2005, including three times in just a 24-hour span, most of it without a parent or an adult present, and all without legal representation. Not that his lawyer would've been much help. Dassey's first attorney, Len Kachinsky, urged Dassey to confess to him prior to the interrogation, then passed on that information to police officers. Kachinsky's ineffectiveness, to put it mildly, was one of the many factors to which the Seventh Circuit pointed in finding Dassey's confession unreliable; the actions of the officers and Dassey's mental state were others:
Because of the cumulative effect of these coercive techniques -- the leading, the fact-feeding, the false promises, the manipulation of Dassey's desire to please, the physical, fatherly assurances as Wiegert touched Dassey's knee etc. -- no reasonable court could have any confidence that this was a voluntary confession.
The court ordered Dassey's release unless the state of Wisconsin either retries him within 90 days or appeals the ruling to the U.S. Supreme Court.
Another Appeal
But Wisconsin may choose another option that will keep Dassey incarcerated. The New York Daily News reports that Wisconsin's attorney general, Brad Schimel, plans to petition the full Seventh Circuit to review the decision. Schimel reportedly told WTMJ-AM today that the state will have a better chance of having the decision reversed with a full and "balanced" court. If the state loses there, it would still have the option of Supreme Court review.
Dassey has been incarcerated since his March 2006 arrest, and may remain behind bars until his appeal is resolved, though his attorneys say they will work to secure his release in the meantime.
Related Resources:
You Don't Have To Solve This on Your Own – Get a Lawyer's Help
Meeting with a lawyer can help you understand your options and how to best protect your rights. Visit our attorney directory to find a lawyer near you who can help.
Or contact an attorney near you: