Federal Court Overturns North Carolina Voter ID Law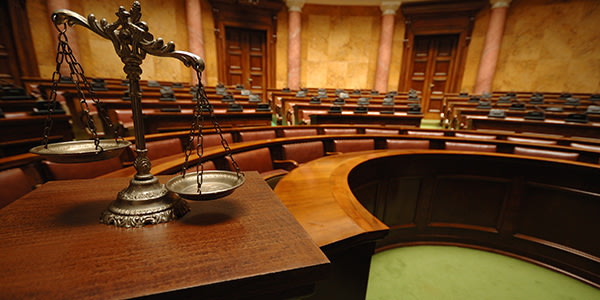 The federal Fourth Circuit Court of Appeals today struck down North Carolina's voter identification requirement, saying the state legislature enacted the law with discriminatory intent. The court bluntly rejected the statute, saying "the General Assembly enacted them in the immediate aftermath of unprecedented African American voter participation in a state with a troubled racial history and racially polarized voting. The district court clearly erred in ignoring or dismissing this historical background evidence, all of which supports a finding of discriminatory intent."
You can read the full opinion below:
Discriminatory Disenfranchisement
Along with requiring photo ID in order to vote, the North Carolina law also abolished same-day voter registration and ended preregistration, which allows teenagers to register to vote before they turned 18. But it's not so much the text of the law that the court found objectionable, but the context.
The appeals court overturned a lower court ruling that found the law constitutional. As Fourth Circuit Judge Diana Motz put it, "In holding that the legislature did not enact the challenged provisions with discriminatory intent, the court seems to have missed the forest in carefully surveying the many trees. This failure of perspective led the court to ignore critical facts bearing on legislative intent, including the inextricable link between race and politics in North Carolina."
That link caused, as the court put it, "one of the largest restrictions of the franchise in modern North Carolina history."
A Lingering Burden
The Voting Rights Act of 1965 requires states with a history of discrimination (including North Carolina) to prove that any new voting laws do not impose a burden on the voting power of racial or ethnic minorities. The Tar Heel State failed to meet that burden in this case.
Although the state did provide a means around the photo ID requirement -- prospective voters had to sign an affidavit saying they had a "reasonable impediment" to getting an ID -- Judge James Wynn wrote, "Nothing in this record shows that the reasonable impediment exception ensures that the photo ID law no longer imposes any lingering burden on African American voters."
While the state could appeal the decision to the Supreme Court, it is unlikely any further ruling would come before this year's elections in November. The court's full reasoning, record, and opinion are below:
North Carolina NAACP, Et Al., V. Patrick McCrory, Et Al. by FindLaw on Scribd
You Don't Have To Solve This on Your Own – Get a Lawyer's Help
Meeting with a lawyer can help you understand your options and how to best protect your rights. Visit our attorney directory to find a lawyer near you who can help.
Or contact an attorney near you: