Federal Court Strikes Down Alabama Abortion Procedure Law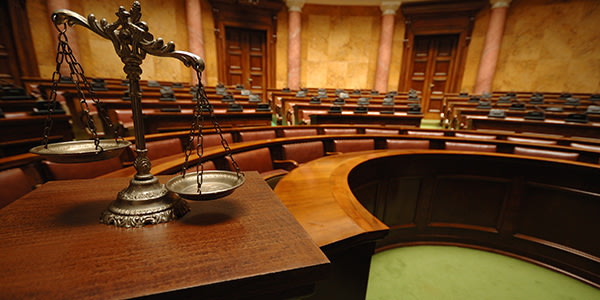 The State of Alabama and the Supreme Court haven't always gotten along, legally speaking. Most famously, there was then-Governor George Wallace standing in the doorway of the University of Alabama's Foster Auditorium in an attempt to stall desegregation in the wake of the Court's decision in Brown v. Board of Education. Most recently, there was disgraced former Alabama Supreme Court Justice Roy Moore's ongoing battle over same-sex marriage.
The Court hasn't been all that friendly the federal appeals court that includes Alabama, either, overturning 85 percent of the Eleventh Circuit's decisions that it reviewed from 2010 to 2015, the second-highest reversal rate in the country.
That could explains the Eleventh's Circuit's tone in striking down an Alabama law limiting procedures available to women seeking abortions, making it very clear they would not have done so if not for Supreme Court decisions it disagreed with.
The Undue Burdens of Precedent
The Alabama abortion statute required any abortion provider performing dilation and evacuation procedure from 15 to 18 weeks of the pregnancy to cut the fetus' umbilical cord or inject it with digoxin or potassium chloride to ensure its "demise" before evacuation. The state and circuit acknowledged that, under Supreme Court precedent, it could not outlaw the procedure completely, but instead intended to "make the procedure more humane."
However, a district court found the statute unconstitutionally imposed an undue burden on a woman's right to choose to have an abortion. Noting that there is no training available for risky procedures like potassium-chloride injections and cord transection, as well as no data available on the appropriate dosage, timing, and risks of digoxin for women between 15 and 18 weeks of pregnancy, the court found the law "would pose a substantial obstacle to women seeking second-trimester abortions in the State."
Resenting Rulings
And the Eleventh Circuit, begrudgingly, agreed. The hostility with which the appeals court views Supreme Court precedent on abortion is evident from the opening lines, penned by Chief Judge Ed Carnes:
Some Supreme Court Justices have been of the view that there is constitutional law and then there is the aberration of constitutional law relating to abortion. If so, what we must apply here is the aberration.
The court made it clear that it was only affirming the district court's ruling over its own objections to the Supreme Court's previous rulings, and it didn't hide any of those objections. Carnes wasted no time pointing out that Alabama referred to dilation and evacuation as "dismemberment abortion" and that label is "more accurate." And Judge Joel Fredrick Dubina, in a short concurring opinion cited Supreme Court Justice Clarence Thomas's concurrence in Gonzales v. Carhart, "that the Court's abortion jurisprudence, including Casey and Roe v. Wade, has no basis in the Constitution."
"In our judicial system, there is only one Supreme Court, and we are not it," Chief Judge Carnes concluded. "The primary factfinder is the district court, and we are not it. Our role is to apply the law the Supreme Court has laid down to the facts the district court found. The result is that we affirm the judgment of the district court."
It's good to know, however, that what little regard Alabama and Eleventh Circuit give to Supreme Court decisions still requires them to recognize and respect that precedent.
Related Resources:
You Don't Have To Solve This on Your Own – Get a Lawyer's Help
Meeting with a lawyer can help you understand your options and how to best protect your rights. Visit our attorney directory to find a lawyer near you who can help.
Or contact an attorney near you: