Federal Judge Blocks Trump's Sanctuary Cities Order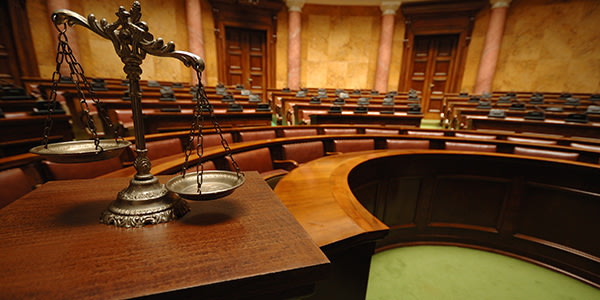 Like many federal judges before him, United States District Judge William H. Orrick of California's Northern District has enjoined the federal government from enforcing one of President Donald Trump's executive orders. Trump's Executive Order 13768, "Enhancing Public Safety in the Interior of the United States," has suffered the same fate as his travel ban, both the original and the revised version.
So why was the latest order ruled unconstitutional? You can see Judge Orrick's reasoning below.
Executive Branching Out
"The country wasn't based on executive orders. Right now, Obama goes around signing executive orders. He can't even get along with the Democrats, and he goes around signing all these executive orders. It's a basic disaster. You can't do it."
That was presidential candidate Donald Trump in 2016. If only President Donald Trump in 2017 took his own advice. Instead, Trump has signed 32 executive orders in his first 100 days in office, more than any president since World War II. And Trump's executive orders haven't fared so well in federal court. The latest such order, making "sanctuary jurisdictions" ineligible to receive federal grants was ruled an unconstitutional overreach of powers.
Check the Balance
So-called sanctuary cities and counties limit their cooperation with the federal government when it comes to enforcing immigration law, often by refusing to ask people about their immigration status and declining requests from immigration authorities to detain illegal immigrants if they've been arrested. President Trump and Attorney General Jeff Sessions had threatened these jurisdictions with a freeze on federal funds if they continued their refusal to cooperate with immigration orders, and this executive order was an attempt to codify that threat into practice.
As it turns out, that threat may be unconstitutional. Judge Orrick put it plainly:
The Constitution vests the spending powers in Congress, not the President, so the Order cannot constitutionally place new conditions on federal funds. Further, the Tenth Amendment requires that conditions on federal funds be unambiguous and timely made; that they bear some relation to the funds at issue; and that the total financial incentive not be coercive. Federal funding that bears no meaningful relationship to immigration enforcement cannot be threatened merely because a jurisdiction chooses an immigration enforcement strategy of which the President disapproves.
Thus the government is enjoined from enforcing the section of the executive order involving federal funds being withheld from sanctuary jurisdictions. At least, until the inevitable appeal or rewrite from the White House.
You can read the full order below:
County of Santa Clara v. Donald Trump by FindLaw on Scribd
You Don't Have To Solve This on Your Own – Get a Lawyer's Help
Meeting with a lawyer can help you understand your options and how to best protect your rights. Visit our attorney directory to find a lawyer near you who can help.
Or contact an attorney near you:
Content For You