Federal Judge Blocks Trump's Transgender Military Ban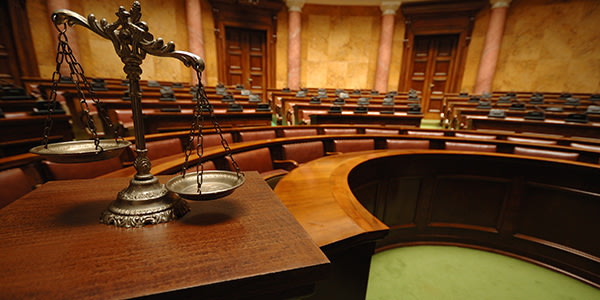 In yet another legal defeat of a Trump executive order in federal court, the District Court for the District of Columbia found likely that the administration's attempted "exclusion of transgender individuals from the military is unconstitutional."
"There is absolutely no support for the claim that the ongoing service of transgender people would have any negative effective on the military at all," Judge Colleen Kollar-Kotelly wrote, granting an injunction against President Trump's order. "In fact, there is considerable evidence that it is the discharge and banning of such individuals that would have such effects." The ruling puts the preceding status quo back into effect, whereby openly transgender individuals can join the military and rise through the ranks.
No Good Reason
"First," Judge Kollar-Kotelly reasoned in a harshly worded 76-page opinion, "the reasons given for the decision to exclude transgender service members appear to be hypothetical and extremely overbroad." The government was arguing that "at least some transgender individuals suffer from medical conditions that could impede the performance of their duties," certain medical conditions "may limit the deployability of transgender individuals as well as impose additional costs on the armed forces," and the presence of transgender individuals in the military would harm "unit cohesion."
The court dismissed all of these claims: "As far as the Court is aware at this preliminary stage, all of the reasons proffered by the President for excluding transgender individuals from the military in this case were not merely unsupported, but were actually contradicted by the studies, conclusions and judgment of the military itself."
Some Bad Tweets
Once again, the Twitterer-in-Chief's off-the-cuff social media habits may have undermined his policy decisions. After noting that study after study and branch after branch of the military showed support for allowing transgender service members, the court called attention to Trump's tweets:
Then, the President abruptly announced, via Twitter -- without any of the formality or deliberative processes that generally accompany the development and announcement of major policy changes that will gravely affect the lives of many Americans -- that all transgender individuals would be precluded from participating in the military in any capacity. These circumstances provide additional support for Plaintiffs' claim that the decision to exclude transgender individuals was not driven by genuine concerns regarding military efficacy.
For all his disapproval of the process during Barack Obama's presidency, President Trump has turned to executive orders to execute his political will. And for nearly all of those executive orders, a federal court has stood in his way, revealing the limits of executive orders.
Related Resources:
You Don't Have To Solve This on Your Own – Get a Lawyer's Help
Meeting with a lawyer can help you understand your options and how to best protect your rights. Visit our attorney directory to find a lawyer near you who can help.
Or contact an attorney near you: