Federal Judge Halts New Dept. of Labor Overtime Pay Rules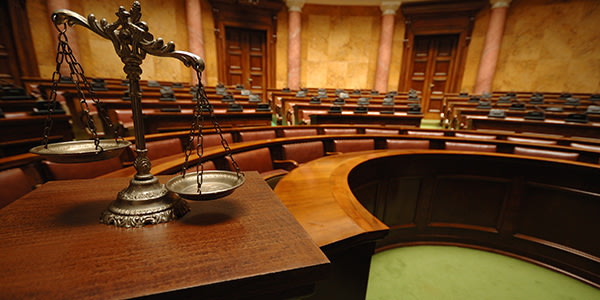 A Federal judge in Texas is making a big impact from coast to coast on businesses that have salaried employees making less than $45K per year. The overtime pay rules that were slated to go into effect on December 1st have been put on an indefinite hold as the court figures out whether the new rules are legal. The indefinite hold is the result of an emergency preliminary injunction that was ordered at the request of 21 states that have joined together to block the new rules from taking effect.
The challengers to the new rules assert that the Department of Labor overstepped their authority in revising the overtime rules. The new rules would have effectively made all employees who are currently salaried and make less than about $45K per year eligible for overtime pay. Currently, the overtime pay rule applies only if a person's salary is less than approximately $23K per year or $455 per week.
What Are the Ramifications?
The states that are blocking the new law from going into effect claim that the new rule impacts the budgets of state governments by requiring states to pay their workers more. While this is true, it also would require private employers to pay their low paid salaried employees more. Though business and state/local government may be happy the new law has been put on hold, this is bad news for all low paid salaried employees, of which there are an estimated 4 million.
While millions of employees across the country may have been expecting a bump in pay, or perhaps at least not working unpaid overtime anymore, this indefinite hold is likely to end up being permanent.
What's a Preliminary Injunction? Why's It Significant?
A preliminary injunction is a court order that either requires a party to do or not do something while a case is pending. In order to succeed on a motion for a preliminary injunction, the requesting party needs to show that they are likely to win the entire case, as well as several other factors. However, showing that a party is likely to win the entire case is a very difficult task.
While the new rules have not been struck down yet, as the preliminary injunction only applies while the case is pending, based on the recent order's explanation, it seems that the new rules will be struck down eventually. Generally, if a party is able to show that they are likely to win when the issue is primarily one of legal analysis, as it is in this case, there is a high likelihood they will prevail. Additionally, with the impending pro-business Trump presidency, the DOL may just back off.
Related Resources:
You Don't Have To Solve This on Your Own – Get a Lawyer's Help
Meeting with a lawyer can help you understand your options and how to best protect your rights. Visit our attorney directory to find a lawyer near you who can help.
Or contact an attorney near you:
Content For You