Federal Judge: No Constitutional Right to Prostitution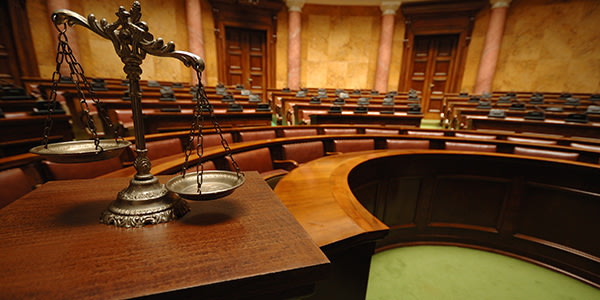 It may be the world's oldest profession, but that doesn't make it protected under the Constitution. A federal judge in California ruled that there is no fundamental right to prostitution, dismissing a lawsuit that challenged the state's ban exchanging sex for money.
The state claimed that "there is no fundamental right to engage in prostitution or to solicit prostitution" and "any relationship between the prostitute and the client is not expressive association protected by the Constitution," and U.S. District Judge Jeffrey White agreed. You can see his full order dismissing the case here:
Sex Ed
The case was brought by Erotic Service Provider Legal Education & Research Project along with "three former erotic service providers who wish to engage in sexual activity for hire in the district, and a disabled male who desires to procure the services of an erotic service provider in the privacy of his own residence."
Collectively, they claimed that California Penal Code section 647(b) -- which prohibits "any lewd act between persons for money or other consideration" -- violates their Fourteenth Amendment due process rights and their First Amendment free association rights. In making his ruling, however, Judge White noted that "Plaintiffs have failed to demonstrate that they have a protectable liberty interest in the profession of prostitution. And the state's generalized regulation banning such a profession does not pose a due process problem."
The First and the Fourteenth
In addressing the constitutional arguments specifically, Judge White said "the First Amendment's protection of freedom of association does not protect the relationships at stake in the context of prostitution." And that current legal precedent "dictates that the intimate association between a prostitute and a client, while it may be consensual and cordial, has not merited the protection of the due process clause of the Fourteenth Amendment."
White focused not on the sex itself, but the context in which the sex was occurring, and was "not persuaded by Plaintiffs' contention that the Supreme Court has shifted the
definition of the protected liberty interest to comprise merely sexual or intimate conduct, as opposed to the relationship in which the sexual or intimate conduct occurs." You can read his full opinion below:
Erotic Service Provider Legal Education& Research Project v. George Gascon; Order by FindLaw
Content For You