Federal Lawsuit: Dueling Porn Stores Turned to Arson, Fraud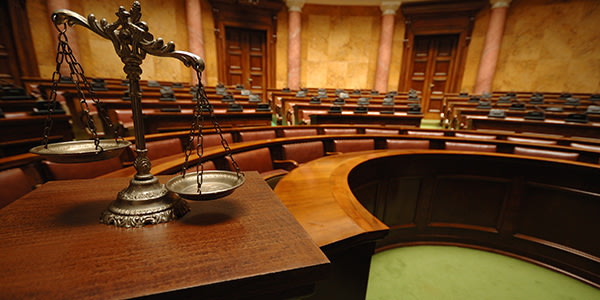 What do you get when you combine two feuding porn stores, a re-routed propane hose, a homemade incendiary device, and a one-eyed giant called Mau Mau? One heckuva lawsuit. Because as it turns out, you can't even get a decent explosion out of that. Instead, Mau Mau (nee Mark Fuston) had to pour line fuel leading away from Desire Video, and then ignite the trail.
All of these details, and many colorful others, are included in Desire owner Levi Bussanich's lawsuit against Fuston, Adult Video Only, and its owners over a years-long feud between the two Vancouver, Washington porn stores. That lawsuit, in all its glory, is below:
Fire in the Hole!
Local law enforcement suspected the Desire Video fire was arson from the start. So, with the help of ATF agents, they staked out Ken Courtney, an employee of Adult Video Only, just a mile down the road from Desire Video. Their surveillance paid off, leading them to Fuston, a confession from both he and Courtney, and a two and a half year prison sentence for Fuston.
Considering his criminal history, Fuston might've gotten off light. According to Vice, he was charged with burning down a different porn store in 1977 after he was found at the scene, gas can and matches in hand. Years later, a man matching his description was seen near yet another porn store in Portland before is burned to the ground.
The Porn Mob
And a one-eyed, former Dead Head arsonist might not even be the best part of this sordid story. In an effort to throw Desire Video off their scent, Adult Video Only put a "For Sale" sign in the window, and even hosted Bussanich for a tour, telling him that the store's video arcades (where customers pay cash to watch porn) were unregulated by the IRS, thereby boosting the store's value.
For this scheme, and the arson, Bussanich is suing three companies and six people, alleging racketeering and violations of the RICO Act, a law designed to target criminal outfits like the Mafia. You can find these allegations (and much, much more) in his federal filing below:
Desire Video v. Adult Video Only; Complaint by FindLaw
You Don't Have To Solve This on Your Own – Get a Lawyer's Help
Meeting with a lawyer can help you understand your options and how to best protect your rights. Visit our attorney directory to find a lawyer near you who can help.
Or contact an attorney near you: