Feds: Terror Suspect Zazi Planned to Use IEDs in U.S., Not Zohan-Like Beauty School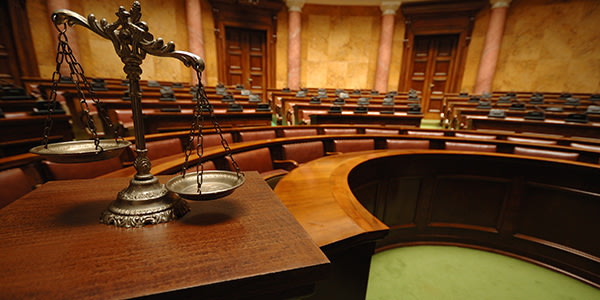 Najibullah Zazi conspired with other terror suspects to used weapons of mass destruction (WMD) and detonate improvised explosive devices (IEDs) in the United States, according to an indictment and related court filing.
The Afghan native and legal U.S. resident was arrested last weekend after having been found with notes on his computer about how to make explosive Triacetone Triperoxide ('TATP') using "hydrogen peroxide, acetone, and a strong acid (such as hydrochloric acid." Two of these ingredients, according to the notes, could be found in a hair salon.
So when federal agents subsequently learned that Zazi bought "unusually large quantities of hydrogen peroxide and acetone products from beauty supply stores in the Denver" area, they apparently weren't thinking that the 24-year-old airport shuttle driver was intent on becoming a hairstylist like in the Zohan's footsteps.
Zazi allegedly traveled to Peshawar, Pakistan from the United States with other people on August 28, 2008 and returned 4½ months later on January 15, 2009. During that time, he allegedly uploaded handwritten notes on bomb-making to e-mail accounts he used.
Peshawar is located in Pakistan's Northwest Frontier Province where, according to an FBI affidavit in the case, "Al Qaeda maintains training facilities and safe houses."
In their Memorandum of Law (see below) filed today in support of a motion to permanently detain Zazi, federal prosecutors allege that three e-mail accounts used by Zazi -- all having "slight variations of the same password" -- were used by the accused to store pictures of:
...nine pages of handwritten notes containing formulations and instructions regarding the manufacture and handling of different kinds of explosives. Based on email header information, these images had been emailed to [his] Email Accounts 2 and 3 in early December 2008, while Zazi was in Pakistan...[and] were transferred onto Zazi's laptop computer in June 2009."

The notes contain specifications for, among other explosives the explosive Triacetone Triperoxide ("TATP"), which is the explosive used in the 2005 London training bombings and intended to be used in the 2001 "shoe bomb" plot by Richard Reid." The three components of TATP are hydrogen peroxide, acetone and a strong acid (such as hydrochloric acid). The handwritten notes mention that acetone is found in nail polish remover and that hydrogen peroxide can be found in "Hair Salon - 20 - 30%." The notes discuss formulations for mixing hydrogen peroxide with flour, and list ghee oil as a type of fuel that can be used to help initiate the explosive device."
Exactly what quantity of hair salon and beauty products did the suspects allegedly buy? It seems quite a bit:
One person purchased a one-gallon container of a product containing 20% hydrogen peroxide, as well as an eight ounce bottle of acetone. A second person purchased an acetone product in approximately the first week in September. A third person purchased 32-ounce bottles of Ion Sensitive Scalp Developer, a product containing high levels of hydrogen peroxide, on approximately three occasions during the summer of 2009.



Photo credit: Ion Sensitive Scalp Developer from Sally Beauty Supply
With nail polish remover and hydrogen peroxide, one might have the makings of a starter beauty shop, but when Zazi allegedly traveled to Flushing, Queens in New York City, he allegedly searched the internet for "locations of a home improvement store within zip code 11354" and for muriatic acid on the store's website, "a diluted version of hydrochloric acid...[that] could constitute the third component of TATP."
There is a Home Depot in College Point / Flushing, Queens in Zip Code 11354
According to prosecutors, Zazi found four different kinds of muriatic acid on the home improvement store's website, but he seemed to like one kind in particular: Klean-Strip® Green™ Safer Muriatic Acid. Although the product's label says that Klean Strip Green is "better for the environment," it also warns that solution is a toxic poison containing hydrochloric acid that has a harmful vapor and could be "fatal if swallowed."
You can read Zazi's terror indictment charges here:
The real question for curious followers of The Zohan hairdresser character is whether the terrorist catcher was involved in the beauty products investigation leading up to Zazi's charges.
Related Resources:
You Don't Have To Solve This on Your Own – Get a Lawyer's Help
Meeting with a lawyer can help you understand your options and how to best protect your rights. Visit our attorney directory to find a lawyer near you who can help.
Or contact an attorney near you: