Ferguson Police Can't Tell Protesters to 'Keep Moving': Fed. Judge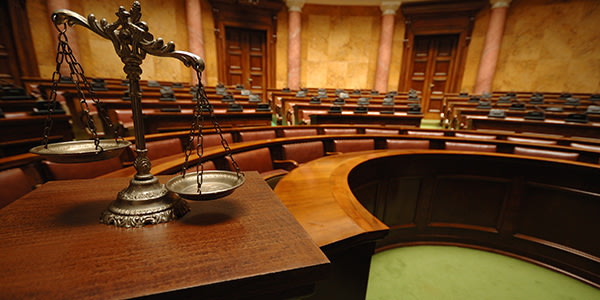 A federal judge issued a preliminary injunction Monday that will prevent police in Ferguson, Missouri, from enforcing a "keep moving" rule on protesters.
This unofficial rule, also known as the "five second rule," has been used to keep protesters in Ferguson from standing still for too long. Tony Rothert, legal director of the ACLU of Missouri, believes that this practice has been applied "haphazardly" and tended to increase tension among protesters, reports MSNBC. U.S. District Court Judge Catherine Perry found these rules to be unconstitutional, as they infringed on protesters' constitutional rights.
What was Judge Perry's reasoning behind finding the "keep moving" rule unconstitutional?
Vague, Arbitrary, Against Right to Assemble
Judge Perry's preliminary injunction reveals a strange pattern of confusing information that has been delivered to protesters about where they could be. Because these "keep moving" and "five second rules" were so vague and enforced so arbitrarily, the federal judge ruled that they violated due process.
Similarly, since the "keep moving" rule was being applied to protesters who peaceably assembled on a public street, the law also violated the protesters' First Amendment rights to assemble. The court acknowledged that there could be limits imposed on the right to assemble even in a public forum like the streets, but that there was no government interest served in forcing peaceful protesters to constantly keep moving.
According to the order, the preliminary injunction will remain in effect "until entry of judgment on the merits or further order of the court." You can read the full text of the injunction below.
Preliminary Injunction: Police Response to Ferguson Protesters Was Unconstitutional
You Don't Have To Solve This on Your Own – Get a Lawyer's Help
Meeting with a lawyer can help you understand your options and how to best protect your rights. Visit our attorney directory to find a lawyer near you who can help.
Or contact an attorney near you:
Content For You