First Amendment Protects Amazon Customer Data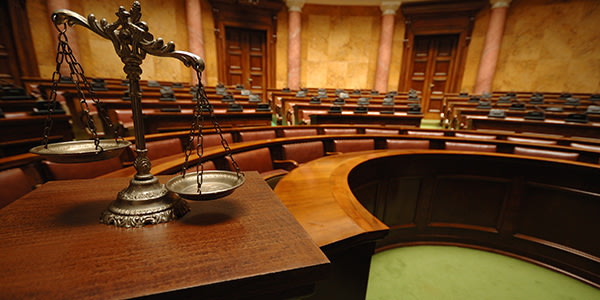 In North Carolina, the tax man cometh. And this week he actually went home empty handed.
A federal judge in Washington state has ruled that the North Carolina Revenue Department cannot request information from online retailer Amazon regarding the book and music purchases of state residents, in the name of tax collection.
As discussed in a prior post on FindLaw's Common Law blog, Amazon, the largest online retailer and one of the nation's biggest booksellers, was pursued by the North Carolina Revenue Department for taxes the department said were owed for sales from that state. As part of the request, the Department asked for the names and addresses of purchasers and then, the kicker: exactly what the customers purchased. Amazon refused to comply, saying the information on purchase of books and music (which could be matched to names and addresses) was protected under the First Amendment.
U.S. District Court Judge Marsh Pechman, of the Western District of Washington, ruled in Amazon's favor, according to the Associated Press. The judge found the First Amendment did protect consumers from the government asking which books, music, or movies they have purchased.
The dispute first arose as a tax issue over whether Amazon had a "physical presence" in North Carolina and therefore could be liable for sales tax. Since then, state tax laws have been changed, but the Department of Revenue still says Amazon (or its customers) owes the state $50 million in sales taxes that were never collected.
The ACLU, who joined the case, says there is no dispute over the state's right to collect taxes, but rather over the information it seeks. "[T]here is no legitimate reason why government officials need to know which North Carolina residents are reading which books or purchasing which specific brands of products," Katy Parker, legal director for the ACLU of North Carolina Legal Foundation, told the AP.
North Carolina officials are retrenching, claiming it never sought the protected information at all. North Carolina Revenue Department spokeswoman Beth Stevenson said the Department is considering whether or not to appeal, but denies it sought purchase details of Amazon customers. "This case has been twisted into something it is not," Stevenson said in a statement. The agency "wants to collect the sales tax that is due to the state and nothing more."
Nothing has been settled on the tax front, but the right of people to keep what they are reading, watching and listening to private from the government did get a little more certain.
Related Resources:
You Don't Have To Solve This on Your Own – Get a Lawyer's Help
Meeting with a lawyer can help you understand your options and how to best protect your rights. Visit our attorney directory to find a lawyer near you who can help.
Or contact an attorney near you: