Florida Beachfront Homeowners: First BP, Now the Supreme Ct.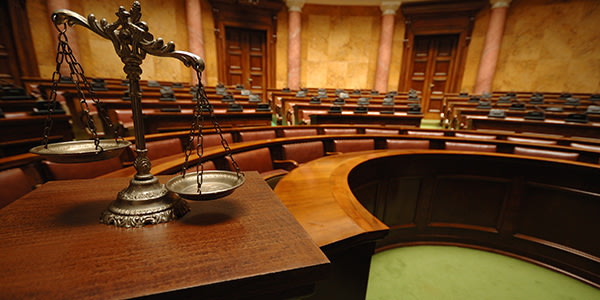 This year, daydreaming about time on a Florida beach will just not be what it used to. Not only are we haunted by the specter of the spill, but now the Supreme Court has kicked sand in the face of Florida beachfront property owners. Six homeowners petitioned the Court in a challenge to the Florida Supreme Court's decision that the government did not illegally take the property of homeowners when its beach fill-in project denied them rights to private water access.
This case began with the Florida project to repair and restore its beaches by replenishing the sand. According to a report by Reuters, the property owners in Walton County, Fl, claimed this program amounted to a "taking" of their property by the state as the filled-in beaches became state owned property, cutting off the owners' direct access to the waterline. Under the 5th amendment of the U.S. Constitution, the government may not take private property from an owner for a public purpose without just compensation.
The Court, in an opinion written by Justice Scalia, upheld the ruling of the Florida Supreme Court saying that the court decision did not take "an established property right" away from the homeowners. (Fun fact: Justice Stevens recused himself from the case. He owns a beachfront condo in Florida.) The Court found that the decision of the Florida court did not amount to an action by the government to take away property rights. Therefore, it was not necessary to compensate the homeowners for their any loss in property value they say came with the loss to water access. Justice Scalia wrote that the property owners' right to the beach was not superior to the state's well established right to fill in beaches battered by storms.
"The takings clause only protects property rights as they are established under state law, not as they might have been established or ought to have been established," Justice Scalia wrote.
According to the ABA Law Journal, Justice Anthony Kennedy saw the case a slightly different way, joined by Justice Sonia Sotomayor. Kennedy held that it was the Due Process clause of the 14th Amendment that the homeowners should have used to challenge a court ruling eliminating or changing an established property right. "Thus, without a judicial takings doctrine, the due process clause would likely prevent a state from doing 'by judicial decree what the takings clause forbids it to do by legislative fiat,'" he said.
Related Resources:
You Don't Have To Solve This on Your Own – Get a Lawyer's Help
Meeting with a lawyer can help you understand your options and how to best protect your rights. Visit our attorney directory to find a lawyer near you who can help.
Or contact an attorney near you: