Florida Death Penalty Sentencing Unconstitutional, Court Rules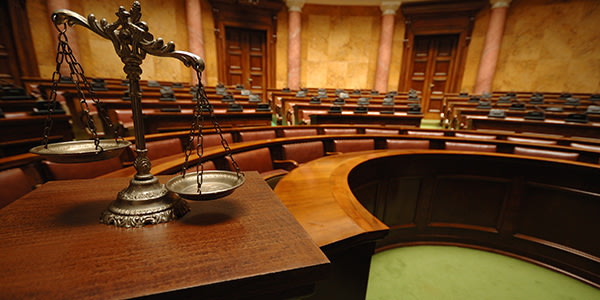 A U.S. District Judge has ruled that the sentencing method of the Florida death penalty is unconstitutional.
Judge Jose Martinez relied in part on the Supreme Court ruling in Ring v. Arizona from 2002, where the court found that defendants are entitled to have the jury find and agree on the aggravating factors that contributed to the defendant's punishments, reports the Miami Herald.
The ruling came down in a case against Paul Evans, a convicted murderer who will now have a new sentencing hearing, reports the Miami Herald.
In Florida, death penalty recommendations by juries do not have to be unanimous. It is one of the few states in the US. where a majority vote is enough. In Evans' case, the jury recommended the death penalty on a 9-3 vote in 1999. The judge issued the death penalty sentence, citing that Evans, a contract killer, had murdered for "pecuniary gain," and that the killing was "committed in a cold, calculated and premeditated manner," the Miami Herald reports.
In making the recommendation to the judge, the jury does not need to specify which aggravating factors applied to their decision, nor do they ever have to specify which factors were the deciding factors.
In Judge Martinez's ruling, he noted that very fact - there was no way to tell if all of the jurors who made the death penalty recommendation had relied on the same aggravating factors or not. As a result, he found that it would be unconstitutional to impose a death sentence since there was no evidence to "suggest that even a simple majority found the existence of any one aggravating circumstance," reports the Miami Herald.
However, it's still unclear as to whether or not Judge Martinez's ruling will have a wide-reaching effect on death row inmates throughout the state. A previous Supreme Court decision has upheld the right of judges independently finding a defendant's other violent felonies as an aggravating factor - and many death row inmates have prior felonies or other convictions that went along with their capital case, according to the Miami Herald.
And while Judge Martinez may have ruled the sentencing procedure for the Florida death penalty unconstitutional, the state plans to appeal this decision, reports the Miami Herald.
Related Resources:
You Don't Have To Solve This on Your Own – Get a Lawyer's Help
Meeting with a lawyer can help you understand your options and how to best protect your rights. Visit our attorney directory to find a lawyer near you who can help.
Or contact an attorney near you:
Content For You