Free Speech Includes Inmate's Right to Silence, Court Rules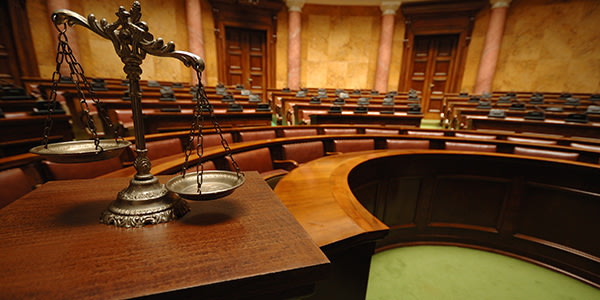 Freedom of speech is one of those things that sounds simple enough in theory, but gets more complicated and intricate the more it's applied to real life. It doesn't mean you can say anything you want to, and saying something might be perfectly acceptable in one setting, but off limits in another. But have you thought about whether or not the First Amendment also gives you the right to say nothing at all? One court recently held that free speech includes an inmate's right to silence.
Freedom Not to Snitch
Mark Burns was an inmate at Coxsackie Correctional Facility when he got a black eye in the prison commissary. Correctional officers pressed him to tell them who caused the black eye, but he maintained it was the result of a falling can. They then threatened involuntary protective custody which can include a lot of solitary confinement. He refused to snitch and spent six months on highly restrictive status as a result.
Freedom of Mind Must Be Jealously Guarded
The Second Circuit ruled that Burns did have a right to silence, but dismissed the case on the basis of the guards' qualified immunity. The court decided that free speech includes an inmate's right to remain silent, explaining that just as forcing someone to remain silent takes away their right of expression, "compelled speech will vitiate the individual's decision either to express a perspective by means of silence, or to remain humbly absent from the arena."
Judge Rosemary Pooler wrote the court's opinion and stated that while the right not to speak isn't absolute, it "derives largely from the notion, central to our system of government, that the individual's right to 'freedom of mind' must be jealously guarded." While civil rights activists lamented the dismissal based on qualified immunity, they lauded the free speech ruling as an expansion of inmates' rights.
If you believe your First Amendment rights were infringed, contact an attorney experienced in civil rights law to assess the strength of your case and discuss your legal options.
Related Resources:
You Don't Have To Solve This on Your Own – Get a Lawyer's Help
Meeting with a lawyer can help you understand your options and how to best protect your rights. Visit our attorney directory to find a lawyer near you who can help.
Or contact an attorney near you:
Content For You