FTC Secures $11 Million Settlement from LifeLock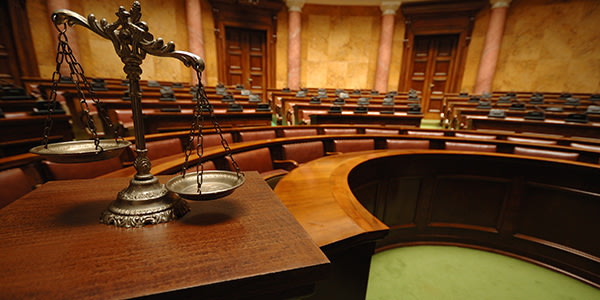 The Federal Trade Commission announced today that it has settled with the security company LifeLock for $12 million. The FTC alleged that LifeLock made false claims regarding the security from identity theft it could provide to its customers both outside and inside the company. Most of the settlement money, $11 million of it, will be refunded to consumers. The additional $1 million will be shared between the Attorneys General of the 35 states who participated in the suit.
LifeLock may be familiar to consumers as the company so sure of their ability to protect the sensitive information of their customers, they prominently displayed the social security number of their president in their ads, and even on their trucks. According to the Commission's Press Release, FTC chairman, Jon Leibowitz had a statement to make about where trucks actually belonged at LifeLock. "While LifeLock promised consumers complete protection against all types of identity theft, in truth, the protection it actually provided left enough holes that you could drive a truck through it," said Leibowitz. With the use of trucks sorted out, the FTC outlined in its press statement some of the claims LifeLock made the Commission found to be false:
"By now you've heard about individuals whose identities have been stolen by identity thieves . . . LifeLock protects against this ever happening to you. Guaranteed."
"Please know that we are the first company to prevent identity theft from occurring."
"Do you ever worry about identity theft? If so, it's time you got to know LifeLock. We work to stop identity theft before it happens."
Not only does the FTC say that it is impossible to absolutely guarantee the safety of personal information from identity theft, it also claims the security provided was limited. For example, the FTC charged LifeLock's security protections only protected against the opening of new accounts in another name, not the theft of existing accounts, which is the most common type of identity theft. LifeLock also gave no protection against medical or employment identity theft.
As for the protections of a consumer's information within LifeLock itself, the FTC says those promises were false as well. The company claimed: "Only authorized employees of LifeLock will have access to the data that you provide to us, access is granted only on a 'need to know' basis, all stored personal data is electronically encrypted, and LifeLock uses highly secure physical, electronic, and managerial procedures to safeguard the confidentiality and security of the data you provide to us." According to the Commission, all these claims were untrue.
The FTC will use the $11 million it receives from the settlement to provide refunds to consumers and will be sending letters to current and former customers of LifeLock who may be eligible for those refunds, along with instructions for applying. Customers do not have to contact the FTC to be eligible for refunds. Up-to-date information about the refund program can be found at 202-326-3757 and at www.ftc.gov/lifelock.
Related Resources:
You Don't Have To Solve This on Your Own – Get a Lawyer's Help
Meeting with a lawyer can help you understand your options and how to best protect your rights. Visit our attorney directory to find a lawyer near you who can help.
Or contact an attorney near you: