Full Indictment for FIFA Officials, Media Execs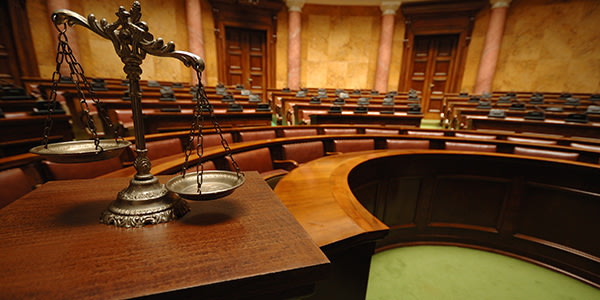 Moments ago in Zurich, FIFA officials voted to retain controversial president Sepp Blatter. Three days ago, nine high-ranking FIFA officials (including the man many thought would succeed Blatter) were arrested along with five media company executives on a wide range of corruption charges that rocked soccer's governing body.
The charges are detailed in an extensive Department of Justice indictment filed in the Eastern District of New York. You can read all 160 pages listing racketeering, bribery, and wire fraud below. Here are some highlights:
Nexus To U.S.
The biggest shock in the wake of the arrests was the source of the charges. While rumors and allegations of corruption have plagued FIFA for years, these arrests were the result of the United States applying Mafia-inspired statutes to international soccer media rights (and Swiss authorities enforcing those laws and beginning the extradition process).
So how did the American law enforcement get jurisdiction in the matter? As the indictment notes, the defendants had extensive ties to the U.S., including federation and business offices, personal residences, and soccer tournaments and teams located in the country. The indictment also details how the defendants used the American financial system to conduct illegal business.
The Rats
So how did the DOJ, FBI, and IRS get all of the information it needed to indict and arrest the defendants? They had the cooperation of possibly 25 alleged co-conspirators. And although they are unnamed in the indictment, it's not hard to figure out the identities of a couple of those that flipped on their former colleagues.
The biggest (according to hints in the indictment and to many news sources) is Chuck Blazer, former president of the North and Central American soccer federation, CONCACAF. Blazer had been an FBI informant since his own ouster following corruption allegations. Many of the co-conspirators remain unidentified, meaning they could still be aiding the investigation which could result in more defendants and more charges in the future.
The Fun
Bribes funneled through expensive art. Funds laundered through lavish home purchases for relatives (who may or may not have informed on their own families). A FIFA executive who told U.S. immigration authorities he was a decorative rock salesman when he was actually the president of a national soccer federation, and they bought it. (They also bought that he was too mentally disabled to take the English language or civics test requirements for citizenship.) This indictment has it all. Check it out below.
Indictment of 14 Defendants Involved in FIFA Corruption by FindLaw
You Don't Have To Solve This on Your Own – Get a Lawyer's Help
Meeting with a lawyer can help you understand your options and how to best protect your rights. Visit our attorney directory to find a lawyer near you who can help.
Or contact an attorney near you: