Gig Economy Ruling: Ubers Can Be Regulated Differently Than Taxis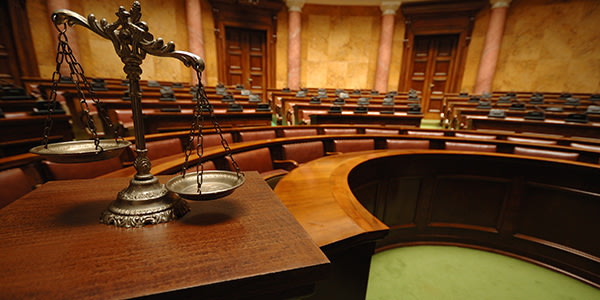 An important ruling out of Chicago's Federal 7th Circuit Court of Appeals last week analogized cat and dog ownership to the Uber versus taxi regulation debate. The case involved the taxi industry's challenge to the city of Chicago's decision to regulate ride sharing services, like Uber and Lyft, differently than taxi cab companies.
The circuit court affirmed the decision of the lower court, agreeing that the city is free to regulate the two industries differently.
What Was That About Dogs and Cats?
The ever-prolific Judge Posner explained that comparing the regulation of ride sharing services and taxis is like comparing the regulation of dogs and cats. He further explained that while a person must be licensed to own a dog in some places, cat owners do not require a license, and that both dog and cat owners have a property interest in their animals regardless of the regulatory scheme.
Basically, the Seventh Circuit Court explained that there are good reasons to regulate each industry different, just like there are good reasons to regulate cat and dog ownership differently, and that by doing so, the taxi industry was not being deprived of legal rights.
Taxi Industry: Get Busy Changing or Get Busy Dying
It is common knowledge now that there has been a marked decline in the taxi cab industry that inversely relates to the rise in the ride-sharing and gig industry. As the ride sharing services have gained popularity, many in the taxi cab industry have been quick to blame the new industry rather than taking an introspective look at the out-dated taxi industry. Taxi cab companies were highly criticized for decades before the first smartphone was even sold, and are still criticized today for many of the same practices.
This case may not cause the taxi industry to fail completely, but it is one of many clear signals to the old giant that the time has come to change. Currently, the only real advantage a taxi driver has is the ability to pick up a customer via the traditional hailing of a cab on the street, whereas a ride share driver must go through the app. However, the advantages end there. For instance, reporting a problem with a cab driver is a lengthy process, while Lyft and Uber make it a breeze to not only complain about a driver, but they can do something to prevent that driver from ever being your driver again.
Related Resources:
You Don't Have To Solve This on Your Own – Get a Lawyer's Help
Meeting with a lawyer can help you understand your options and how to best protect your rights. Visit our attorney directory to find a lawyer near you who can help.
Or contact an attorney near you: