Give a Judge the Finger, Go Directly to Jail!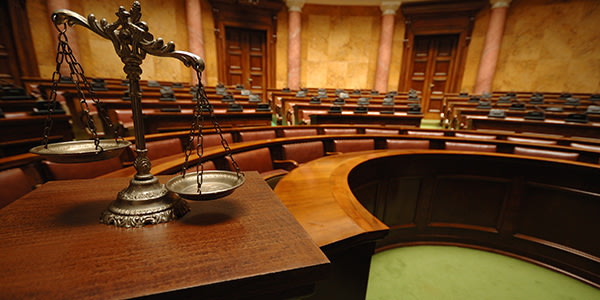 A 24-year-old Illinois man already facing a host of criminal charges flipped off a judge during his court arraignment, earning himself six months in county jail for contempt of court.
McHenry County Circuit Court Judge G. Martin Zopp reportedly gave Kane Kellet (see below) a cussing freebee at his initial court hearing Saturday morning. According to State's Attorney Louis Bianchi, Judge Zopp asked Kellet. "'Sir, do you have an attorney?" to which the suspect replied "F--- no.'"
So what prompted him to give the judge the finger?
Judge Zopp asked Kellet to raise his right hand to swear an oath at the arraignment. Instead, he flipped off the judge.
The suspect had already earned himself a spot on the McHenry County Sheriff's "10 Most Wanted" list for allegedly attacking a pregnant woman several weeks earlier.
In that incident, Kellet is accused of punching an 'obviously' pregnant woman in the face, then kicking her in the ribs after she fell to the ground. If convicted of these aggravated battery charges stemming from that incident, he could get a maximum of two to five years in jail.
A day later, Kellet is accused of continuing his crime spree by breaking into a home and assaulting the occupant with a flashlight. The home invasion charges could land him from six to 30 years in prison.
Here's a question for Illinois lawmakers: why does the assault of a pregnant woman potentially earn a suspect far less prison time than the offense breaking into someone's home? Do they value constituents' property more than the voters themselves?
Kellet will have plenty of time to think about these questions -- and more -- during his six-month stint in the joint.
Related Resources:
Photo credit: McHenry County Sheriff
Content For You