Google Buzz Lawsuit Settles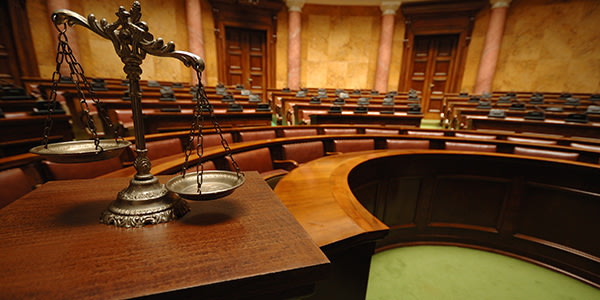 Google has settled a class action lawsuit brought against it by users who sued over the Google Buzz social network. The company rolled out the service last February to millions of Gmail users. However, many were upset after they found that their friends on Buzz were pulled from their Gmail contacts. Because Buzz was set up in such a manner, people were suddenly "friends" with people they corresponded with, regardless of whether they were actually friends. Users expressed outrage and Google changed how Buzz worked. Then came the Google buzz lawsuit.
So how much will class action members get in the settlement? $0. That's right. The settlement is actually designed to put $8.5 million into an independent pool that will be used to support education about privacy on the internet. Got a problem with that? You have until Jan. 10, 2011 to object to the settlement by contacting the United States District Court for the Northern District of California. They will undoubtedly be thrilled to hear from you.
Google alerted users to the Buzz settlement over Gmail. Did you really think they were going to send millions of letters by snail mail?
"Shortly after its launch, we heard from a number of people who were concerned about privacy. In addition, we were sued by a group of Buzz users and recently reached a settlement in this case.

The settlement acknowledges that we quickly changed the service to address users' concerns. In addition, Google has committed $8.5 million to an independent fund, most of which will support organizations promoting privacy education and policy on the web. We will also do more to educate people about privacy controls specific to Buzz. The more people know about privacy online, the better their online experience will be.

Just to be clear, this is not a settlement in which people who use Gmail can file to receive compensation. Everyone in the U.S. who uses Gmail is included in the settlement, unless you personally decide to opt out before December 6, 2010. The Court will consider final approval of the agreement on January 31, 2011. This email is a summary of the settlement, and more detailed information and instructions approved by the court, including instructions about how to opt out, object, or comment, are available at http://www.BuzzClassAction.com."
Google has been facing increasing scrutiny from federal regulators over privacy issues. Despite its mantra to "Do No Evil," the company has seen lawsuits over Google Buzz and Google Street View. Whether the company can turn things around and regain the trust of its users remains to be seen. The Google Buzz lawsuit settlement certainly seems like an attempt to move forward and put the Buzz debacle behind them.
Related Resources:
You Don't Have To Solve This on Your Own – Get a Lawyer's Help
Meeting with a lawyer can help you understand your options and how to best protect your rights. Visit our attorney directory to find a lawyer near you who can help.
Or contact an attorney near you: