Grim Sleeper Serial Killer Found Guilty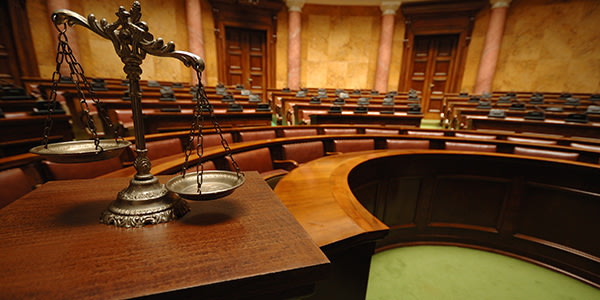 Over 30 years after his first murder, and six years after his arrest, Lonnie David Franklin, Jr., dubbed the Grim Sleeper serial killer was found guilty of 10 counts of murder in the slayings of nine women and one 15-year-old girl. Franklin targeted vulnerable young black women in the Los Angeles area for decades spanning the crack cocaine epidemic and killed his last known victim in 2007.
It was a 13-year gap in the middle of that span that earned Franklin the Grim Sleeper moniker, distinguishing him from other serial killers operating in the same area at the same time.
Grim Slayings
The Los Angeles Times described the similarities that bound the Sleeper's victims, normally drug addicts or prostitutes, together:
The victims were all young and black, with some leading troubled lives during the chaotic 1980s in South L.A. The dead were left along a corridor in the Manchester Square neighborhood. Their partially clothed or naked bodies -- some decomposing -- were found amid the filth and garbage of alleyways. All were left without identification, and each was initially labeled Jane Doe.
One of Franklin's victims, Enietra Washington, survived the brutal sexual assault, and told police her attacker took a Polaroid photo of her after shooting her in the chest in his car. When police arrested him in 2010, they found a photo of Washington in Franklin's garage, along with over 1,000 other photos. To date, 35 of the women in the photos remain unidentified and police have asked the public for help determining their identity.
Serial Slayings in LA
Initially, a series of crack cocaine epidemic-era killings were attributed to one "Southside Slayer" identity. Police later learned it was the work of at least three men operating independently, Franklin being one of them. Michael Hughes and Chester Turner are both on California's death row after being convicted of killing seven and 14 women respectively, during the same time period.
Other LA-based serial killers -- the Hillside Stranglers or the Night Stalker Richard Ramirez -- garnered more media and police attention, much to the chagrin of many in the community who believe police indifference to the Grim Sleeper was based on the race of victims, allowing him to kill more women. Even with the DNA that cracked Franklin's case, the total number of his victims may never be known.
Related Resources:
You Don't Have To Solve This on Your Own – Get a Lawyer's Help
Meeting with a lawyer can help you understand your options and how to best protect your rights. Visit our attorney directory to find a lawyer near you who can help.
Or contact an attorney near you: