Guardian Can Remove Life Support Without Court Review in Minn.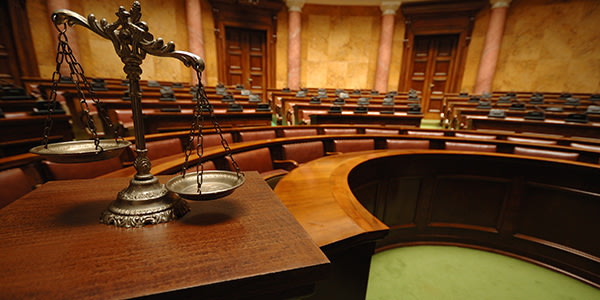 The Minnesota Supreme Court has upheld a lower court decision allowing appointed professional guardians to remove patients from life support without a court review.
The case involved Jeffrey Tschumy -- a man incapacitated from diabetes, the effects of a stroke, and partial paralysis from a spinal infection -- who choked on his food and suffered what was determined to be irreversible brain damage, reports Minnesota Public Radio. The man had no family and the professional guardian who'd been appointed nearly three years earlier to make the man's medical decisions asked the hospital to remove him from life support.
The hospital's ethics panel and a district court said that guardians didn't have that decision-making power. But the Minnesota Supreme Court disagreed.
Power of an Appointed Guardian
Minnesota allows for a guardian to be appointed by the court to not only provide for the day-to-day needs of a person who has been found incapacitated, but also to make medical decisions on that person's behalf. These decisions include "the power to give any necessary consent to enable the ward to receive necessary medical or other professional care, counsel, treatment, or service."
In 2007, the nursing facility in which 53-year-old Tschumy was a patient petitioned the court to appoint a guardian for him, as his social worker felt he was unable to make his own decisions. A guardian was appointed, and was later replaced by Jeffrey Vogel.
Vogel was Tschumy's guardian in 2012 when Tschumy choked on a sandwich and suffered a severe brain injury, from which doctors believed he could never recover. Both Vogel and Tschumy's attorney testified that they believed, from conversations with Tschumy, that he would not wish to remain on life support. Furthermore, Vogel argued that he did not need court authority to approve the removal of life support.
The court issued an order allowing the hospital to remove life support, but ruled that guardians did not have the authority to remove a ward from life support without a court order. Tschumy died soon after, but the case continued on after Vogel appealed.
Guardian Has Power, Possibly Even 'Duty' to Decline Treatment: Court
In finding that guardians do have the power to authorize the removal of wards from life support, the Minnesota Supreme Court ruled that the same power of consent that allows guardians to agree to medical treatment allows them to decline medical treatment if they believe it is "harmful."
"When the continued medical treatment of the ward is no longer necessary and no longer in the best interests of the ward because the ward has no reasonable chance to recover," Chief Justice Lori Gildea explained, "the guardian has not just the ability but likely the duty to decline to consent to continuing medical treatment that harms the ward."
Related Resources:
You Don't Have To Solve This on Your Own – Get a Lawyer's Help
Meeting with a lawyer can help you understand your options and how to best protect your rights. Visit our attorney directory to find a lawyer near you who can help.
Or contact an attorney near you:
Content For You